With the COVID-19 pandemic bringing sweeping international travel bans, border closures and strict quarantine measures, Australian's tourism sector has effectively been decimated. It probably won't surprise to you to learn there was a 99% decrease in overseas arrivals to Australia in April 2020 compared with April 2019. The loss of Chinese inbound visitors has been particularly devastating, with around $1.5 billion of lost income predicted for the period of April to June 2020.
With international travel virtually ruled out for the foreseeable future – one expert predicted that global air traffic won't return to previous levels until 2023 – the tourism industry will have to turn their attention to domestic travellers if they hope to survive. Prime Minister Scott Morrison has said that Australians will hopefully be able to take domestic holidays by July, and there is some scope for cautious optimism when we look at China, where restrictions have already started to lift. There, hotel bookings increased by 40% the first week in March, according to Bloomberg, while peak daily flights rose 230% from the previous (albeit disastrous) month.
For those operators and destinations that have been heavily reliant on Chinese tourists, this does not necessarily mean revamping your entire operation. There is likely a very underserved sector right at your doorstep – the local Chinese community. In this article, we'll be looking at ways that tourism businesses can target domestic Chinese travellers in their marketing.
Domestic Chinese community
In Australia, there are 1.2 million people of Chinese heritage. This is a significant demographic, yet they are often overlooked, with most tourism businesses choosing to focus their resources on international travellers.
But domestic Chinese are a demographic worth paying attention to. A mix of immigrants, descendants of immigrants, and expats, the domestic Chinese population tends to be highly educated, work predominantly in middle-class white-collar jobs, and are financially secure. Millennial Chinese travellers have also been shown to spend more than older generations when they travel, and be more willing to venture off the beaten track to seek out more unique adventures.
Domestic Chinese also remain socially connected to their friends and families abroad in places like China, Hong Kong, Macau, Taiwan, Malaysia and Singapore. That means that when they're posting photos and videos from their latest trip, these are being seen by an overseas audience. This type of word of mouth is particularly powerful, planting a seed in potential travellers' brains so when it finally comes time to plan their first international holiday, your business or region will be front of mind. And let's not forget this type of advertising is free.
Domestic Chinese travellers, therefore, represent a significant opportunity for tourism businesses hoping to boost visitor numbers in the short and long term. Here are just some of the ways to target domestic Chinese travellers in your tourism marketing.
8 domestic Chinese tourism marketing tips
1. Tap into the right social media platforms
You may think that because domestic Chinese live locally and likely speak English fluently, they would use the same social media platforms as non-Chinese people: Facebook, Twitter etc. But many of them in fact use Chinese social media platforms like WeChat, whether it's because it's what they were used to using in China, or because they want to stay in touch with friends and family in their home country, or because they're more comfortable using a platform in their native language. And the numbers support this, with around 3 million WeChat users in Australia as of 2018 (and likely many more now).
As China's biggest social media platform, WeChat is certainly the best place for businesses to start their foray into Chinese social media. WeChat is a powerful marketing tool for tourism businesses, because its wide-ranging capabilities offer a world of opportunities for reaching out and catering to customers:
Content marketing: Tourism businesses can engage followers with blog posts, photos and videos showcasing their destination and offering advice to travellers visiting their region.
Mini programs: Businesses can create lite apps that exist within the WeChat platform. Though much smaller in size than normal apps, mini programs can fulfil many of the same functions – for example, businesses could create a booking app, an online store or an interactive guide. Businesses could also use WeChat's location-based services to target users in the area – stores could, for example, send discount coupons to nearby users.
Relationship building: WeChat is a great way to build relationships directly with customers. Businesses could set up group chats where travellers could ask locals for advice about what to do or see in the region, and travellers could also use WeChat's direct messaging feature to ask questions to the business directly and quickly resolve potential issues.
Targeted advertising: WeChat (and other Tencent products) have highly sophisticated advertising targeting, allowing you to target very specific demographics. This includes an 'overseas targeting' feature, which you can use to target ads to users in specific countries.
WeChat Pay: In China, WeChat Pay is regularly used to pay for goods and services, and it is fast growing in popularity in Australia too. In these COVID-19 times, Chinese travellers will particularly appreciate being given more options for contactless payment, which is far more hygienic than cash.
If you're not already familiar with WeChat, now could be the perfect opportunity to give it a test run and see what works and what doesn't, so that by the time international travel starts to pick up again, you'll have a well-established presence and be knowledgeable enough to start running WeChat campaigns directed at foreign Chinese travellers.
2. Set up a Chinese website
Just as Chinese expats tend to use the social media platforms they're already familiar with, they also tend to stick with the search engines they're used to, particularly if they feel more comfortable communicating in their native language. This is why it's worth setting up a Chinese website that is optimised for Chinese search engines like Baidu and Sogou.
Setting up a Chinese website sends a clear signal to this demographic that they are considered important to your business, and that your business will do what it can to cater for their needs. Your website also integrates seamlessly with WeChat – indeed, what most people don't realise is that when you click on WeChat menu items, it doesn't open a WeChat page but rather a page from your mobile-responsive website. This makes content management easier, eliminating the need to update content in multiple locations.
Again, a Chinese website is an asset that would stand you in good stead for years to come. Investing in a Chinese website now gives you time to refine your site and improve your organic SERP ranking, so you can be much more discoverable to foreign Chinese travellers once restrictions have been lifted.
3. Curate local experiences for this demographic
The stereotype of large Chinese tour groups been herded by a tour guide carrying a tall red flag is fast fading into the distance. Today's Chinese travellers are more savvy, independent and adventurous than ever. They would therefore appreciate itineraries and sightseeing trips that both showcase your region's strong points and allow for some self-discovery. Niche tours for interest-based activities, such as wine or beer tasting tours, golfing getaways and ocean fishing voyages, are also increasingly popular amongst the Chinese, giving these travellers the opportunity to enjoy a unique experience.
That being said, Chinese travellers tend to be very family-oriented, so are more likely to travel with two or even three different generations. They might therefore appreciate amenities that help ensure everyone has a good time, whether that's a creche for young kids, a good wi-fi connection for older kids and businesspeople, or a good local Chinese restaurant for grandparents who may want some familiar cuisine.
Chinese travellers also love to shop, and tend to spend more while on holiday than their non-Chinese counterparts. They may, therefore, also appreciate shopping guides that show where they can purchase the best and most unique products from the region. As well as WeChat Pay, stores could also consider providing Alipay and Union Pay, other popular payment options in China, for the convenience of these travellers.
Chinese travellers also love to discover the local cuisine – a particular strong point of Australia – and would perhaps like some guidance in this area too. Be sure to provide a wide range of options, from cheap eats to luxury dining, to cater for all moods and budgets. Chinese travellers also have a fondness for seafood, so if you're in a coastal region, be sure to direct Chinese travellers to the freshest and most delicious seafood offerings.
4. Use videos and livestreaming to show customers what to expect
Videos have been proven to get a lot of engagement from Chinese users, yet relatively few businesses take advantage of their popularity. Videos don't necessarily need a high production value either – indeed, those with a low production value will seem more authentic and trustworthy.
Videos are a great way to show Chinese travellers what they can expect, and help them to picture themselves on that holiday. Seeing a video of a child feeding a kangaroo by hand, for example, is much more compelling than just seeing a photo of kangaroos.
Once restrictions start to ease, you can then take it up a notch with live streaming. One advantage of live streaming is its immediacy, giving a glimpse into what a region looks like now. This is particularly important in these current times, as Chinese travellers may be operating under the (mistaken) assumption that regions have been badly affected by bushfires and/or COVID-19. A live-streamed video is the best way to show travellers a region is currently open for business, and there's still much beauty to be found.
5. Use KOLs to get your messaging across
Key opinion leaders, or KOLs, have been shown to gain a lot of traction with Chinese users, so if resources allow, tourism businesses could get a KOL to visit the region and post photos and videos of themselves enjoying the local offerings. KOLs could further entice their followers by offering accommodation or restaurant discounts, or running lucky draws for a free night's stay or three-course meal.
Of course, KOLs from China are not going to be available to travel to your region for some time, so you'll have to look a little closer to home. This may mean thinking outside of the box somewhat when it comes to recruiting KOLs. Are there any prominent Chinese-Australian citizens, or Chinese immigrants/expats with significant social media followings with whom you could partner? They might be locals from your area, who could provide insider knowledge, or they might be from major cities, with large followings in the demographics you're targeting.
6. Engage in local forums and partner with relevant media
When it comes to targeting the very specific demographic of domestic Chinese travellers, you need to be where they are. This means engaging on local forums and social media channels that are frequented by this audience, as well as partnering with relevant media, such as local Chinese-language newspapers, magazines and news websites.
Local forums and social media channels or groups are a great way to connect directly with your audience and find out what they might look for in an ideal holiday. You could set up polls, field direct questions about the region, and mine the forum to find out the type of content that resonates with this audience most. Adverts in these forums would also be effective.
Partnering with local media is also a great way to spread positive PR. Again, running adverts would be a good way to get your brand name in people's minds, and you could also use these ads to engage in some offline-to-online (O2O) marketing using QR codes to gain social media followers or direct people to your WeChat mini program. You could also invite reviewers from the paper to try out your business, or produce some sponsored content about the local area (but remember, don't make it too sales-y).
7. Develop campaigns around popular Chinese festivals
Chinese people often make an effort to be with their families around important Chinese festivals, but with international travel bans making this impossible, Chinese travellers will likely be using this time to do some domestic travelling instead. To take advantage of this, and give Chinese travellers a small taste of what they might be missing, tourism businesses could develop campaigns and create events around popular Chinese festivals.
Chinese New Year is the most significant of these festivals, so businesses could potentially start planning for the next one in 2021 (11–17 February). While it's difficult to say at this stage whether international travel will be permitted by that time, even if it is, flight prices are likely to be relatively expensive as there will probably be fewer flights, which may dissuade many from making the long trip home as they traditionally would.
Many cities and towns in Australia also hold dragon boat races to commemorate the Dragon Boat Festival in mid-June, so businesses could draw visitors with this spectacle. The Mid-Autumn Festival, also known as the Moon Festival, which this year is in early October, is another important festival for Chinese people. This festival heavily revolves around family, so it's important that businesses are mindful of this and ensure events are kid-friendly, for example. The festival is often commemorated by lighting lanterns, holding lion dances, and, of course, indulging in mooncakes.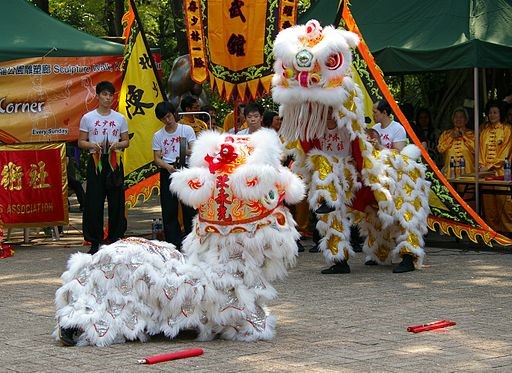 8. Be mindful of the ways in which travel will have to change
COVID-19 will change the way we travel for months, and perhaps even years, to come. Of utmost importance to domestic Chinese travellers will be their safety. Tourism businesses should consider this in their messaging, so travellers can feel confident about visiting their destination.
Travellers might want to know, for example, how businesses are ensuring the hygiene of their facilities is being maintained, and what new safety measures are being introduced to activities. How are businesses helping to maintain physical distancing? How are cleaning regimens being updated? This type of information helps reassure travellers that they and their families will stay healthy while travelling.
Due to the lack of flights, not to mention the difficulty of socially distancing while in the confined space of a plane, more travellers will also be opting for driving holidays. Again, this should be factored into messaging – motels, for example, might want to emphasise their ample parking, and regions might want to provide sample itineraries for fun day trips around the area.
Regional destinations may also have an advantage over urban destinations, as they will be perceived to be safer due to their remoteness – another benefit that could be emphasised in messaging.
Stay positive
While tourism has been one of the hardest hit sectors, with COVID-19 following hot on the heels of this summer's devastating bushfires, there is some cause for optimism. There are signs that people, having been cooped up in their homes for several months, are looking forward to travelling and have even begun researching their next trip.
Use this downtime to prepare your business for the short- and long-term future. Targeting domestic Chinese in your tourism marketing not only helps your business connect with a much-neglected and high-spending demographic, but it also ensures you have the assets and experience necessary to expand your targeting to foreign Chinese visitors in the months and years ahead.