If you think you can take what you know about social media and apply it to the Chinese market, think again. Internet regulation has made popular Western platforms like Facebook, Twitter and YouTube inaccessible to Chinese users, and while it's true that once upon a time, Chinese social media platforms closely imitated Western ones, fierce competition and fast innovation has meant these platforms have long since overtaken their Western counterparts in terms of capability. In short, when it comes to understanding the Chinese social media landscape, you pretty much need to start from scratch.
In this article, we take a closer look at the key differences between the Chinese and Western social media landscape, and dive into some of the most important Chinese social media platforms you need to be across.
3 key differences between Western and Chinese social media
The Chinese social media landscape is vastly different to that in the West. Here are some of the key differences:
1. Mobile is king
China commands the world's biggest internet userbase, with 854 million internet users as of June 2019 – and of those users, 99.1% of them access the internet on their mobile phones.
The Chinese social media landscape is, therefore, very much mobile-first, with Chinese users spending about a third of their daily internet time on social media apps.
This is worth remembering when it comes to creating content for social media – videos, for example, should be produced to be viewed on a small screen, and users are less likely to want to scroll through a 2000-word post on their mobile phones.
2. Chinese apps are far more powerful than Western apps
As I mentioned in the introduction, Chinese social media apps have evolved far ahead of their Western counterparts, to the point where they've become one-stop shops. So when considering how to get maximum value out of Chinese social media apps, marketers have to think well beyond the scope of Western social media.
Take WeChat, for example. Within this single application, you can hail taxis, book appointments, pay bills, play games, order takeaway, hire bikes – the list goes on and on. This is because it's possible to create 'lite' apps known as mini programs, as well as HTML5 pages, all within the program, putting all sorts of capabilities at your fingertips. They can also be developed quickly and relatively cheaply, so it's feasible to use them for short campaigns, making them an exciting opportunity for marketers to flex their creativity.
This does not mean, however, that you do not need a well-developed website optimised for China. Indeed, your website acts as an essential support to your social media efforts, giving you a place to put landing pages for any lead generation campaigns, and preventing you from being tied to one closed ecosystem. Just make sure your website is mobile-responsive.
3. China's social media landscape is highly fragmented and dynamic
With a larger internet userbase than the United States and Europe combined, China's domestic market is so huge that there's room for everyone. That means that, while WeChat is undoubtedly the biggest player, even smaller players can have userbases in the millions.
Unlike in other countries around the world, Chinese social media platforms are able to cater to specific demographics or regional areas and still have userbases large enough to support them. This has created a highly fragmented market unlike anywhere else in the world. Marketers therefore have to think carefully about where to invest their resources, and which platforms are likely to give them the biggest bang for their buck.
It is also a landscape that is highly dynamic, with fast-growing new platforms cropping up all the time. Short video app Douyin, for example, was established just 3 years ago. In that relatively short space of time, it has taken not just China but the world by storm, with its Western version, TikTok, becoming the most downloaded app in the App Store in 2018 and 2019.
Top social media platforms in China
Let's take a closer look at some of the biggest social media platforms in the country. In this section, we'll look at how they work, who's on them, and how brands can use them.
WeChat
As previously stated, WeChat is undoubtedly the powerhouse of the Chinese social media landscape, with a userbase of over 1.1 billion – that's one out of every seven people on the planet.
WeChat has one of the most active userbases of all social media platforms in China, with 877 million people logging in every day and 61% checking their account for updates at least 10 times a day. And it's no surprise when you consider the sheer number of things people are actually able to do on the app, with WeChat combining communication, social sharing, information, entertainment, utility and e-commerce all on a single platform. That's why WeChat has become an indispensable part of many people's lives.
Brands can therefore use WeChat marketing to target users at all stages of the sales journey: from awareness, to engagement, and through to conversion. They can, for example, have one-on-one conversations via Group Chats, target users through WeChat moments ads, create fun HTML5 games for specific campaigns, or combine online and offline marketing with QR codes.
Just over 50% of WeChat users are between the ages of 25 and 35, so Millennials are a huge demographic for WeChat. That being said, engagement is much higher among those 36 years and older, so while this demographic is smaller, they are much more captive. Plus, it's worth remembering that just 10% of WeChat's userbase is still over 100 million people. Because of its huge userbase and its high user engagement, therefore, WeChat should be a key part of any China marketing strategy.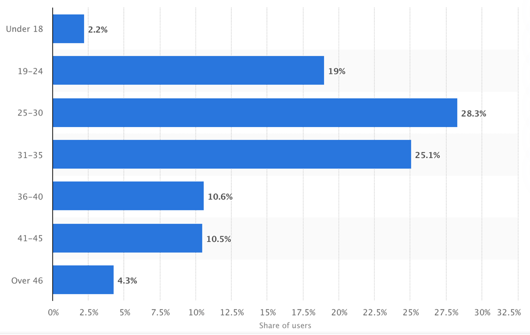 WeChat demographics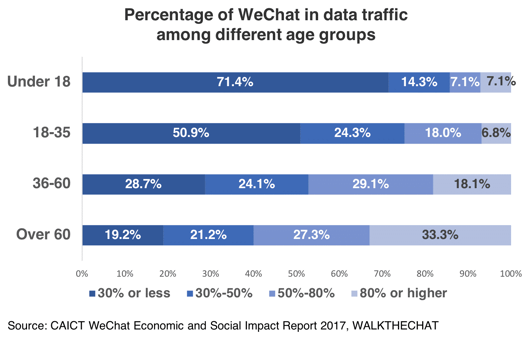 One example of a successful WeChat campaign is from Pepsi. To commemorate Chinese New Year, they created a HTML5 page where users could enter their name to get a personalised holiday greeting, emblazoned in the sky with fireworks. This greeting could then be sent to friends and family. This had all the elements of a viral campaign: seasonal, fun, well designed, and highly shareable.
Tencent QQ
Tencent QQ, commonly known as QQ, is an instant messaging service developed by Chinese tech giant Tencent (the same company that owns WeChat). First released in 1999, QQ is regarded as the founding father of instant messaging in China. Although its popularity has waned in recent years, QQ still reaches around 650 million monthly users, making it a powerful digital marketing tool. The platform remains popular with younger demographics, with 60% of QQ users being under 30 years old. QQ also tends to be popular at workplaces, due to its ease of use and its capability for transmitting large files like images and videos.
As well as sending instant messages, users can also blog, listen to music, send photos, keep a diary, join online groups based on similar interests, play online games and watch videos. QQ is also a great place to stay in touch with the goings-on of celebrities – Chinese boy band TFBoys, for example, boasts over 42 million followers on QQ. An advertiser's dream, a marketer has the potential to create a blog, build a fully customised microsite, and plan relevant ads to reach their target market.
Companies that are in a position to invest in some paid media activity in China might also want to explore Qzone, QQ's advertising platform, which allows organisations and brands to target users based on their interests. The ads appear in the user's QQ newsfeed, similar to WeChat moments ads.
Because of its younger demographic and ability for one-on-one communication, brands targeting young people might find QQ a useful addition to their social media strategy. Universities, for example, could set up QQ groups to communicate directly with potential students and deliver information about their institution.
Weibo
Often called 'China's Twitter', Weibo was once the most popular social media platform in China. Though it now sits second to WeChat, it is still used by over 30% of internet users in China, making it a key platform to be aware of.
With a monthly active user base of 497 million (as of Q3 2019), Weibo is a multimedia micro-blogging platform where users can upload their own posts (under 2000 characters), photos and videos; share content; buy and sell products; start polls; play games; and broadcast live. Many users also use Weibo to stay up to date on the latest news and their favourite celebrities, taking part in discussions on popular topics ranging from entertainment, the economy, society, sports and so on. Like WeChat and QQ, Weibo's demographics skew young, with 79% of users between the ages of 17 and 33.
Because Weibo is a more open and public platform, there is a potential for greater exposure and outreach than what might be possible on WeChat. Marketers could also consider using leveraging the popularity of celebrities and KOLs (key opinion leaders) to increase brand awareness. Weibo can also be useful in terms of gathering information on your target audience and staying on top of customer trends.
In 2013, the Italian luxury fashion brand Fendi launched an interactive campaign on Weibo called "Fendi Play with Colours", featuring their latest handbag collection "Crayons". Fendi asked Weibo users to vote for their favourite colour in the collection via the brand's Weibo page, and encouraged the brand's followers to forward the campaign to their friends.
The results speak for themselves: the brand's activity increased by 44%, the number of reposts increased by 536% to 4547, and their number of followers increased by 255% to 7301 in just a little over three weeks.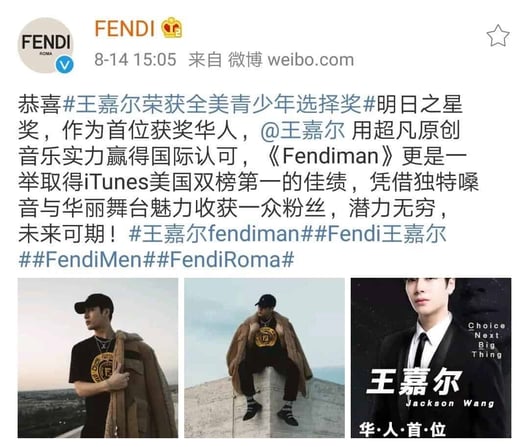 Youku
Akin to YouTube, Youku is China's largest online video provider, with 23.6 billion monthly views (580 million unique views per month). Again, it has a fairly young userbase – nearly 60% of its users are under the age of 30.
Youku is useful for brands who want to develop videos for their other marketing assets, such as their WeChat account or website. Remember, YouTube is inaccessible in China, so if you want to embed a video on your website, you'll have to link to Youku. Brands can also create their own channels on Youku, which (unlike YouTube) can be linked to an online store, facilitating a 'see now, buy now' approach.
Those with bigger budgets may also want to consider investing in advertising on Youku, as the audience there is highly captive – particularly if you purchase pre-roll ads, which are shown before the video and which the user is unable to skip.
In March 2016, Pizza Hut conducted a Youku/Weibo video campaign called "Sharing love is natural (天生爱分享)", using celebrity Hu Ge.
Hu Ge, a Chinese actor, shot a 3-minute video showing how ordinary people love to share in their daily lives. The campaign also invited KOLs and other users to shoot their own related short videos and share them on Youku. In only 3 months, the videos had tallied more than 800,000 views.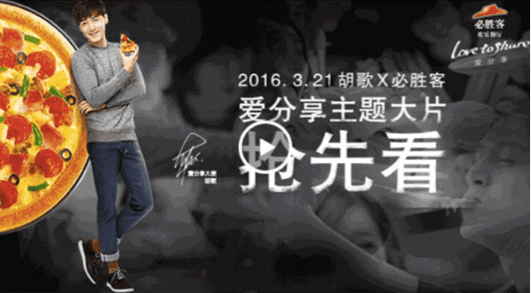 Little Red Book
Little Red Book (also known as Xiaohongshu) is a curious mix of social media crossed with e-commerce – one observer dubbed it "Instagram and Pinterest sprinkled with a dose of Taobao". It's main focus, however, is user-generated content. Users can post their tips, recommendations, how-to demonstrations and product reviews, and they can comment on and save these posts to themed boards (much like Pinterest). And yes, they can even purchase products directly from the platform.
The 300 million users on Little Red Book are primarily women (80%), though the platform is currently trying to grow their number of male users with content focused on topics like exercise and grooming. Their users also tend to be young (around two thirds of them are 30 years old or younger), live in top-tier cities and have a high purchasing power. This demographic doesn't just value quality, but also social cachet. They want to be at the forefront of trends, and right behind the tastemakers – as a result, luxury brands tend to perform very well on the platform.
Little Red Book is driven by user-generated content – indeed, direct advertising is not permitted on the platform. One 2020 campaign showed how much traction can be gained by using KOLs. Homegrown cosmetic brand Perfect Diary collaborated with the Discovery Channel to create nine animal-themed eye palettes, including a dog and cat palette. To promote the collaboration, Perfect Diary joined forces with China's top beauty influencer and livestreamer Li Jiaqi's puppy named Never. They also enlisted hundreds of beauty KOLs – mega and micro – to share makeup tutorials on Little Red Book.
Though the brand did not launch any official hashtags for the campaign, users spontaneously created hashtags such as "Li Jiaqi Never Eyepalette". The palettes' monthly sales on Tmall have since hit 85,000, and the presale for Perfect Diary's "Super Brand Day" received over 156,000 orders.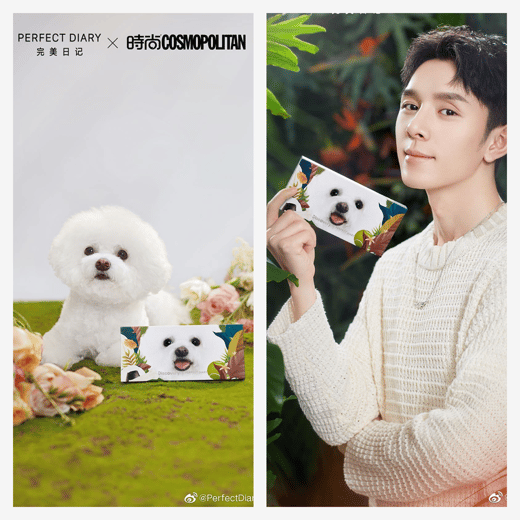 Douyin
Douyin is a highly addictive video app, where users can produce and browse short videos up to 15 seconds in length. With powerful editing capabilities, users are able to add music and effects to their videos at the press of a button. Douyin keeps going from strength to strength – in January 2019, the app had amassed 250 million daily active users. By January 2020, this had grown to 400 million.
There is a bit of a perception that Douyin is particularly popular among teens, therefore making it less attractive to marketers as a platform, as this is not a demographic with a huge amount of disposable income. While those under the age of 20 do make up a significant percentage (around 20%) of users, a closer look at the demographics reveals around 60% of its users are aged between 20 and 29 years old. Women make up around two-thirds of users, though Douyin has a significantly higher percentage of men compared to other platforms like Little Red Book.
One way marketers can take advantage of Douyin is to plug into the viral aspect of the platform through the use of hashtag challenges. Even museums have been getting in on the fun – on International Museum Day in 2018, seven national museums turned treasures from Tang dynasty figurines to Shang dynasty bronze cauldrons into choreographed dancing relics, and posted videos of the figurines responding to popular dance hashtag challenges on Douyin, performing moves like the ash-sweeping dance and the 98k electric eyes (don't ask us). Participating museums received millions of plays and gained 360,000 followers in a single day.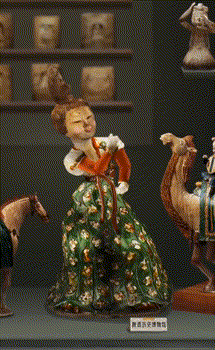 Nice
Nice is China's equivalent to Instagram. A photo-sharing app with 30 million registered users and 12 million active users as of late 2015, it has managed to attract the likes of brands including Ray-Ban, Audi, Kate Spade, and Alexander Wang because of its photo-tagging function, which allows fashion-forward users to tag what they're wearing. Brands also use the app to run campaigns with lucky draws and discount rewards.
The company is focused on expanding on Nice's usability as a social media platform, having added a Tinder-like swipe feature to like photos, a direct messaging feature (also seen on Instagram), and large profile photos. It also allows users to search for photos using geographical locations and trending topics.
Like Instagram, Nice is a great way for brands to visually showcase their products, particularly if they work with KOLs for more authentic engagement. Fashion brand Uniqlo, for example, took 10 KOLs to visit the flagship store in Tokyo to reveal their 2015 Spring/Summer collection. During the trip, the KOLs posted photos of the collection and livestreamed videos, generating a total of 15,700 likes from their audience.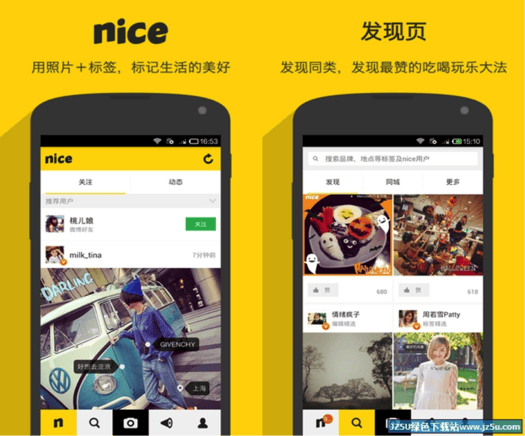 Pinduoduo
Pinduoduo is an e-commerce platform that became the fastest-growing app in China's history by addressing a niche the big players didn't realise hadn't been filled. Unlike Tmall and JD.com, which focus on premium products, Pinduoduo is targeted at bargain hunters looking for a great deal. In 2019, Pinduoduo announced it had 585.2 million active buyers (those who had made at least one purchase on the platform during the year), making it the third-largest e-commerce player behind Alibaba and JD.com. Importantly, Pinduoduo can be accessed via WeChat, which has no doubt helped drive its growth.
Pinduoduo's biggest point of difference is its "group buy" or "team purchase" model, in which users invite friends to join a shopping team in order to lower the price of a product. The social nature of Pinduoduo encourages product virality – the more people buy a product, the more it is discounted, and the higher the product is ranked, further driving sales.
This is a great platform for lesser-known brands to spread awareness, as there is less premium placed on branding, and more on cost competitiveness. It's also worth mentioning that Pinduoduo's demographic is largely from third-or-lower-tier cities, and mostly senior citizens, so if your target demographic aligns with this, Pinduoduo might just be the platform for you.
Ready to dive in?
As you can see, China's social media landscape is complex and multifaceted. But if you're ready to dip your toe in, there is one obvious place to start: WeChat.
For an overview on how to integrate WeChat into your China marketing strategy, check out our free WeChat Marketing 101 guide – download it now.