The epic Chinese New Year migration is almost upon us. Known locally as 'chunyun', it is known as the world's largest human migration, with around 3 billion trips expected to be made – this works out to about 2 trips for every single member of the Chinese population.
As affluence grows in China, more and more people are making trips to locations overseas during this time. In fact, last year, nearly 6 million outbound trips were taken at an average cost of 10,000 yuan (1960 AUD) each, and this number is only expected to grow this year. This represents a huge opportunity for tourism industry providers who can cater for this very important market.
But with so many providers clamouring for outbound Chinese travellers' attention, just how can you be heard above the noise?
We can help, with these 5 top tips for appealing to the Chinese traveller this Chinese New Year.
1. Remember, it's all about family
The vast majority of travel plans around Chinese New Year will include the family – according to a survey of young Chinese luxury travellers, 56% of those surveyed travelled abroad over Chinese New Year, and, of those travellers, 90% travelled with family or friends, in a party of four people on average.
It's important, therefore, to provide an offering that will appeal to multiple generations, from children, to millennials, to grandparents.
Here are certain factors that may help you stand out from the crowd:
Ensuring there are

Chinese options provided at meals

for fussier children and grandparents, as well as a selection of local cuisines for millennials, who tend to have more adventurous tastes.

Providing a wide variety of activities to appeal to all ages, while also providing enough freedom and resources for independent exploration, which is becoming more appealing to younger Chinese travellers who are looking for authentic experiences (more on this later).
Providing accommodation that caters to families, such as adjoining rooms with connecting doors or suites/villas with multiple bedrooms.
2. Think climate and convenience
Last year, according to a report by Ctrip, the 10 most popular destinations for Chinese New Year tourists were Thailand, Japan, the United States, Singapore, Australia, Malaysia, South Korea, Indonesia, the Philippines and Vietnam. The concentration of locations within the Asia-Pacific region points to a couple of key factors:
Climate

: Because the Chinese New Year falls over winter, people are generally looking to head south to warmer climates to escape the chill.

Convenience: Because many Chinese tourists are travelling with their families, they're looking for locations that are easy to reach from China (ideally via a direct flight).
When thinking about offers, be sure to emphasise these benefits to travellers. For example, you might want to underline the fact that your hotel is easily reached via public transport, or within walking distance of the beach, or that it has family-friendly facilities, such as a crèche.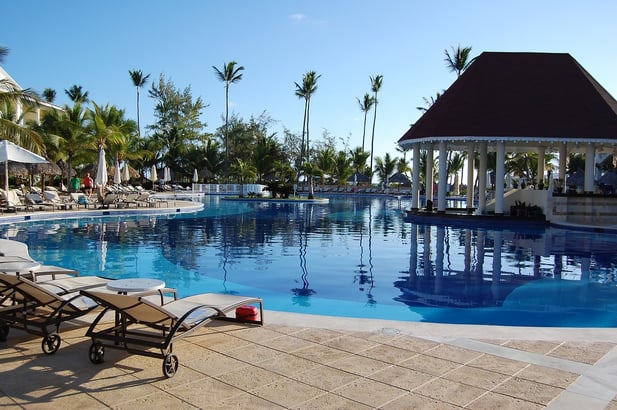 3. Offer authenticity and independence
Anyone in the tourism industry who resorts to stereotypes when targeting Chinese travellers dooms themselves to failure. Chinese travellers are far more sophisticated than perhaps once thought, deliberately seeking out more unique and authentic experiences in lieu of the standard tourist hotspots, and, just like tourists in any other country, their tastes run the fall gamut, from high-octane adventure to relaxing, leisurely paced trips. Millennials are also far more independent, relying much less on agencies, preferring instead to use the internet to arrange their own travel and accommodation.
The emerging trends support this, with a report by UNWTO, titled "Penetrating the Chinese Outbound Tourism Market", stating:
"The reduced number of stops during one trip and prolonged stay in one destination characterize changes in itinerary design. Full package tours are giving way to more semi-independent tours. The conventional products are being replaced by personalized services. The budget tours are no longer as popular as in the past with high quality tours taking up a bigger market share."
The lesson here for tourism industry providers is to be crystal clear about what your offering to Chinese travellers. For example, does your region produce the best wine? Is it excellent for wildlife sighting? Whatever your selling points are, ensure that packages or tours showcase these to their full extent, while also allowing room for self-discovery.
4. Build brand awareness via live streaming
Live-streaming and micro videos are key trends in China currently, with an estimated 300 million active live streamers throughout the country. Yet few tourism industry providers are capitalising on this medium, perhaps to their detriment. Not only is live streaming a cost-effective way to engage users and build brand awareness, but it is also an ideal platform to showcase the highlights of your offering in a way that is genuine, and therefore trustworthy – after all, there's nothing worse than turning up to a destination only to find it looks nothing like the highly photoshopped pictures on the website.
It also forms a very human connection with the viewer, which can be powerful – watching the glee on a child's face as she slides down a water slide is much more emotive than just seeing a static picture of that same water slide. By viewing such experiences, people can easily picture themselves and their families enjoying those same experiences.
San Francisco Travel, in partnership with Chinese digital agency Hylink, for example, used live-streaming to showcase interesting sites and neighbourhoods around San Francisco, in a campaign targeting Chinese tourism. Their first live cast had 170,000 views, far exceeding their initial expectations, and Hylink quadrupled their number of followers on Weibo as a result.
5. Tap into the power of KOLs
Key opinion leaders (KOLs) are highly influential, as they have large, engaged followers, so you can bet that when a KOL is posting pictures or videos from an overseas trip, their followers are paying attention.
Tourism New Zealand, for example, have achieved great success with KOLs. In 2011, they appointed micro-blogging queen Yao Chen as their brand ambassador in China – she even held her wedding in Queenstown. As a result, visitor arrivals from China exceeded arrivals from the USA for the first time, becoming the third largest source of visitors.
They then replicated this success in 2015, this time with celebrity Huang Lei, who travelled around the country with his family. His first two Weibo posts from the trip garnered over 90,000 likes, while the hashtag created for the trip, "20 years of being in love", had more than 1.6 million views.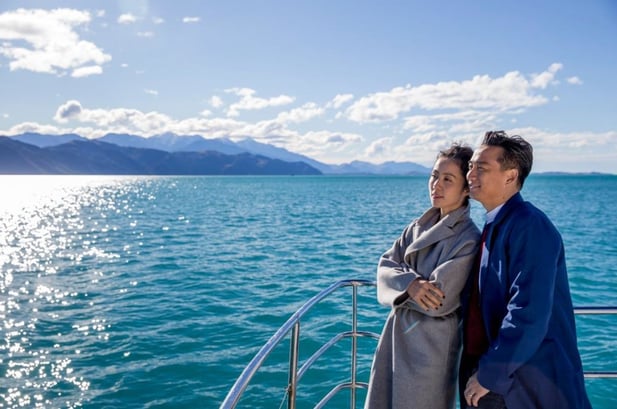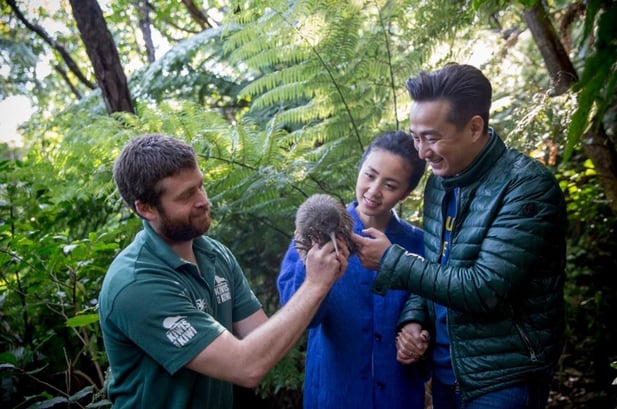 Huang Lei and his wife on their 2015 trip to New Zealand
Better yet, why not combine the magic of live-streaming with the appeal of KOLs? Hilton, for example, showcased its family-friendliness by having KOLs filming themselves and their families enjoying the activities on offer, while also offering followers lucky draws for free stays and restaurant discounts.
We hope these Chinese tourism marketing tips will help you make the most of the year of the dog, and get a bigger slice of the increasingly valuable Chinese outbound tourism pie.