Despite being a year that we are all probably glad to see the back of, keen-eyed marketers are still finding ways to reach the Chinese consumer as they become even more digital and discerning in 2020.
To see off this year, and help you prepare for a bumper 2021, we take a look back at some of the best Chinese viral marketing campaigns of 2020 that had consumers talking (and opening their wallets).
The Merino Sisters
Demand for premium Australian Merino wool continues to grow in China, with the economic powerhouse now buying 83% of Australia's annual wool clip -- a YoY increase of over 9% -- all during the year of the pandemic and widespread economic downturn.
These impressive numbers were helped along by Australian Wool Innovation's (AWI) The Woolmark Company and their wildly successful viral ad campaign, which promoted the prestige winter fibre with humorous and fashionable flair. The teaser clip alone rocketed past 2 million views within the first 24 hours on Weibo, while the commercial, featured on leading e-commerce site Tmall, and has since made well over 230 million impressions. Not a bad effort for AWI's first-ever brand campaign in China.
Popular actor and singer Loura Lou (娄艺潇) serves up a stylish and discerning high-end Chinese consumer and fashionista in pursuit of the best fibres for the season. While not impressed by previous encounters with the rich and famous, The Merino Sisters -- and their superior locks -- win over Lou's normally critical character, with her final admission that the sisters are "a bit special".
AWI's Merino Sisters campaign uses humour and whimsy to educate Chinese consumers about the quality of premium Australian Merino wool. Each ewe in the trio demonstrates a different key characteristic of "the treasure wool's" , namely that this prestige wool is exceptionally soft, owing to "posh breeding"; surprisingly sporty, thanks to its thermoregulating properties; and, perhaps most astounding of all, machine-washable -- and loving it apparently.
With China making the world's quickest and most significant post-COVID recovery, this campaign demonstrates that those who successfully appeal to China's increasingly sophisticated and online consumer will continue to reap the rewards.
Gucci x Disney collaboration
Chinese New Year 2020, which welcomed the Year of the Rat, posed a particular problem for marketers. Much like the pig, the rat is a much-maligned creature in Chinese culture, associated with the spread of disease and the destruction of crops -- not connotations you want associated with your brand.
To help get around this, many brands opted to use the much cuter and more palatable mouse in their campaigns, as mice have been proven to be more appealing to consumers than rats. And who's the most famous mouse of all? Why, Mickey Mouse of course.
For their Chinese New Year campaign, Gucci collaborated with Disney to plaster the much-beloved mouse's face on a wide range of products, from ready-to-wear to luggage. An extensive KOL marketing campaign with Gucci's Chinese brand ambassador Ni Ni and highly influential fashion blogger Mr Bags saw the KOLs and their families being filmed in Disneyland wearing the collection.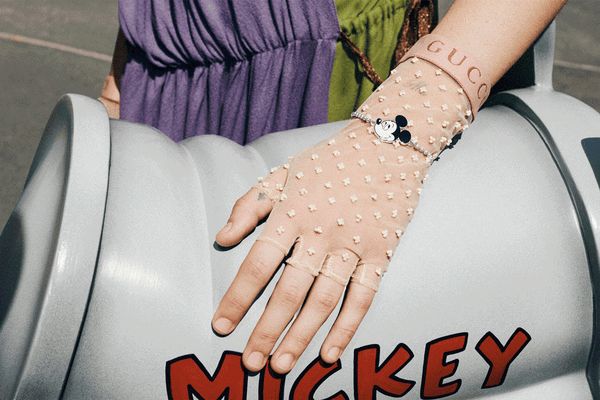 Gucci also launched a series of pop-ups called "Gucci Pins" (as in the pins on Baidufile Maps) across several cities in mainland China, featuring social-media-worthy augmented reality experiences, such as an "enchanted mirror" that places Mickey Mouse ears on the viewer.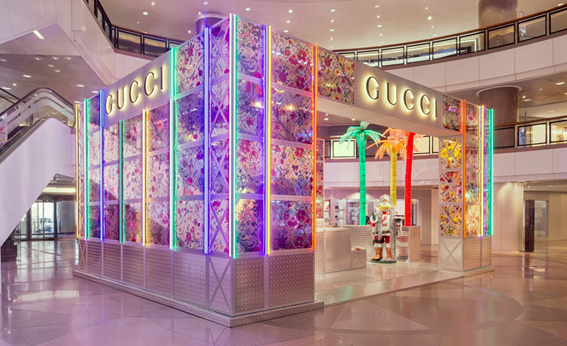 Gucci Pin pop-up store
So was Gucci able to overcome people's squeamishness about rats? The numbers speak for themselves. Gucci's two WeChat posts associated with the campaign both registered views of over 100,000 each. The brand's holiday-themed hashtag #HappyCNYwithGucci was viewed 2.7 billion times and discussed by 1.7 million people on Weibo.
All in all, the Gucci x Disney campaign had the highest media impact value ($11.2 million worth) of the holiday season, according to data from Launchmetrics.
Dior's Designer of Dreams exhibition
Activity in the market for luxury goods continues to strengthen in China and only looks to grow into 2021 and beyond, as more of the population enters the affluent middle-class. Dior tapped into this demand and drove huge gains in brand awareness through a wildly successful campaign promoting the Shanghai stop of its blockbuster touring exhibition "Christian Dior: Designer of Dreams", showcasing unique pieces from Dior's archive.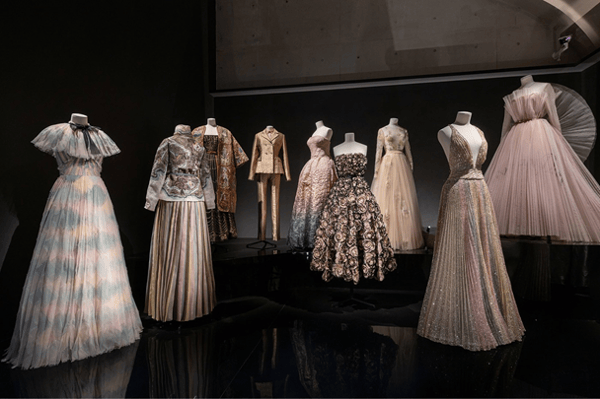 Achieving almost 700 million views of the Weibo hashtag #ChristianDiorDesignerofDreams, astute marketers employed slick video content, as well as an audio series in collaboration with local tastemakers Vogue China and Elle China. This content was studded with stars like Huang Jingyu, Wang Kai and Wang Ziwen.
Further partnerships with popular brand ambassadors Angelababy and Sophie Zhang, who conducted virtual tours of the exhibition, did well to generate immense social traffic for the campaign. The luxuriant exhibition also encouraged a huge tide of user-generated content on Chinese social media.
Dior's campaign shows that it takes more than just gorgeous high-production imagery and video to appeal directly to the luxury shopper (though this certainly doesn't hurt) -- this has to be coupled with dynamic storytelling to achieve virality.
McDonald's 5G product
One of the global frontrunners in 5G technology, China already had over 88 million 5G users by the end of July. There is much hype about the revolutionary changes 5G will bring about, whether it's autonomous cars and smart cities, and it's understandable that brands would want to capitalise on this excitement.
But when McDonald's released a series of cryptic ads teasing the release of a "5G product", people were left scratching their heads. Was this fast-food chain about to release a new smartphone?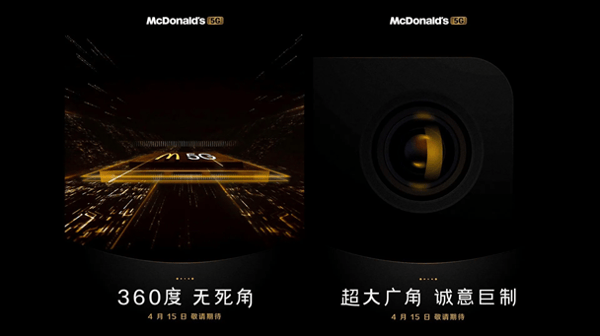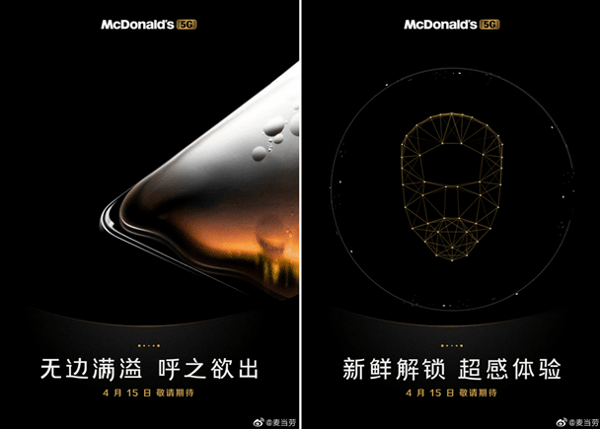 Naturally, Chinese consumers were intrigued, and when the day arrived for McDonald's big announcement, more than a million viewers tuned into video-streaming platform Bilibili to watch the livestreamed launch.
Turns out the new product was not some high-tech hardware, but fried chicken -- more specifically a three-piece "McCrispy Chicken" deal. And the 5G? This was a play on words, as in Mandarin the word for "chicken", "ji", is also the word for "technology" -- not to mention "ji" sounds a lot like "G". Get it?
According to McDonald's, the new McCrispy Chicken product has been infused with five "technologies": big size, crispiness, juiciness, freshness, and taste.
As well as generating a huge amount of buzz in the lead-up to the big reveal, this humorous, tongue-in-cheek campaign gave consumers some much-needed levity in the height of the pandemic. Far from being disappointed, many Chinese consumers even expressed a desire to try the new fried chicken product.
Perfect Diary x Discovery Channel collaboration and Nurses' Day campaign
Since their launch just four years ago, domestic cosmetics brand Perfect Diary has gone from strength to strength, with several well-conceived campaigns under their belt. Their tendency to feature "real" people in their campaigns rather than models has resonated well with consumers, generating strong customer loyalty.
One popular campaign was their collaboration with the Discovery Channel, featuring nine animal-themed eyeshadow palettes. Among the animals, the palettes featured one of China's most well-known dogs, Never, owned by top beauty influencer and live-streamer Li Jiaqi. And let's be honest, you can't go too wrong with plastering cute animals on everything.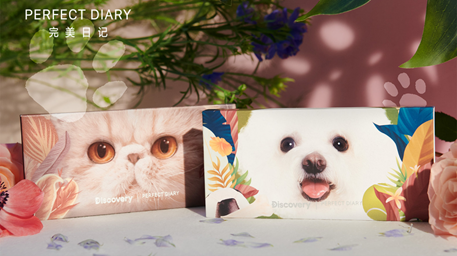 This campaign was very much driven by KOLs -- Li Jiaqi has around 13.5 million followers, while the brand's Colour Ambassador, Luo Yunxi, who promoted the cat palette, has around 20.9 million followers. Hundreds of other beauty KOLs, both mega and micro, also shared makeup tutorials using the palettes on Weibo and Little Red Book. The products also featured on Perfect Diary's "Super Brand Day" on Tmall (aka Perfect Diary's Single's Day).
So just how did consumers respond to this campaign? Though the brand did not create an official hashtag for the series, the campaign gained such momentum that users spontaneously created hashtags such as "Li Jiaqi Never Eyepalette". The palettes hit monthly sales of 85,000 units on Tmall and they received over 156,000 pre-orders prior to "Super Brand Day".
Perfect Diary also launched another impactful campaign this year for International Nurses' Day on 12 May. This year's Nurses' Day was of course particularly poignant, as frontline workers have played a hugely important role in suppressing coronavirus and treating those who became infected.
To express thanks for their hard work and sacrifices, Perfect Diary treated nine nurses to full makeovers, and juxtaposed images of the nurses at the end of a shift, with the impressions of their PPE still imprinted on their faces, with images of them after their makeover.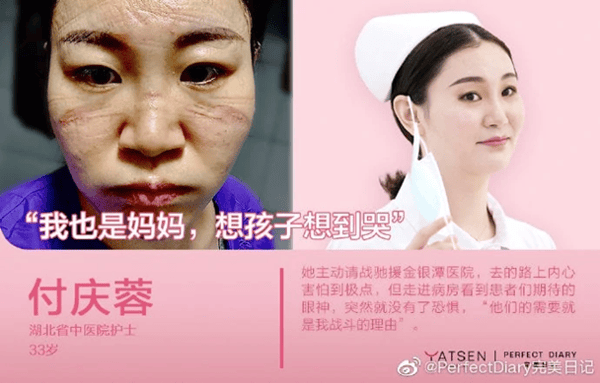 This campaign received an overwhelmingly positive response on social media, with many netizens commenting on the campaign to show their gratitude to these nurses and frontline workers generally. This well-timed and thoughtful campaign conveyed the brand's social responsibility, earning them a bucketload of consumer goodwill. No wonder they're now China's leading domestic cosmetics brand.
Go viral (the good way)
Even under incredibly difficult circumstances, these brands have proven it is possible to create campaigns that resonate strongly with Chinese consumers, whether it's through whimsy, humour or social consciousness.