China's Singles' Day has gained attention from all corners of the world in recent years, as companies attempt to capture their share of the Chinese market in the globe's largest annual online shopping spree – selling AU$33 billion worth of products in last year's event alone.
Chinese eCommerce festivals: everything you need to know
While Singles' Day is certainly the most well-known amongst Chinese eCommerce festivals, it's by no means the only opportunity for businesses to participate in such a celebration of shopping. In fact, focusing on some of the lesser known shopping festivals can be an advantage for international businesses, as it can be difficult to get through the marketing noise over 30,000 brands are generating around Singles' Day.
To help you find the right Chinese eCommerce festival for your brand and marketing plan, we have compiled an overview of the most important events to mark in your diary.
1. Spring Festival/Chinese New Year: February
The first major festival of the year is the new Chinese New Year, also known as the Spring Festival. In terms of cultural importance, Spring Festival can be compared to Christmas in Western world. It's the time of the year when families reunite and share presents with one another.
The celebrations usually last for two weeks and provide a wonderful opportunity to market products that can be used as gifts, with a staggering AU$188 billion worth of products bought over the 6 days between New Year's Eve and the sixth day of the Chinese New Year.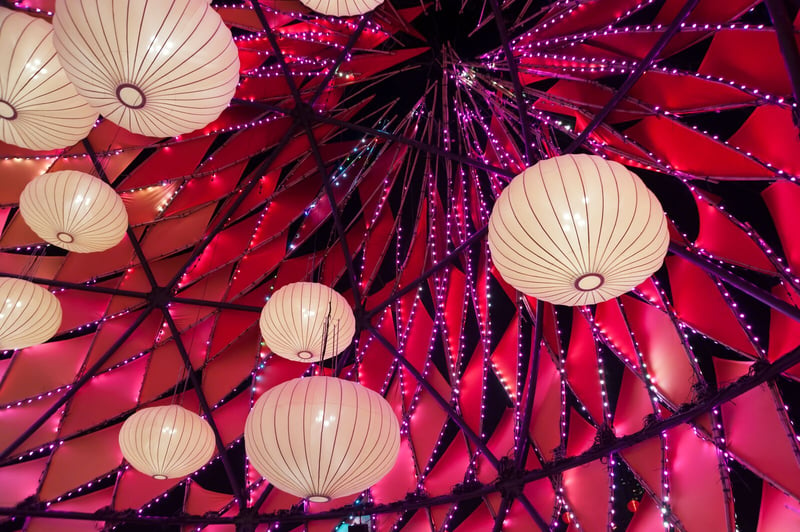 In 2018, online ordering of fresh produce saw the biggest growth over the holiday period, with retailer JD.com showing a 200% increase for these items compared to 2017 as families serve higher quality food to their seasonal visitors. However, there is still a great interest for traditional presents like toys, gold and silver ornaments as well as more tech-savvy items like smart home appliances and digital products.
2. Valentine's Day: February 14
With a total of three Valentine's Days throughout the year, one could argue that Chinese consumers are partial to a celebration of romance. February 14 is the first Valentine's Day every year and the most popular amongst younger couples as they celebrate their relationships with gifts, with products like makeup and perfume being the most likely to be gifted during this time.
Typically, the day is used for the male partner to shower their female companion with gifts, and this is clearly visible in the statistics, with Taobao and Tmall selling AU$1.2 billion worth of flowers, bags, women's shoes and accessories.
3. International Women's Day/ Queen's Day: March 8
China has been celebrating International Women's Day since 1949, but only recently have retailers discovered the opportunity to promote the day for female customers. More recently, Chinese online shopping platforms like Tmall have renamed the day to "Queen Festival" or similar, to differentiate themselves from competitors and create a more joyous atmosphere with the event.
Women's Day seems to be a growing commercial event as well as a proud day for half of the world, as figures suggest that AU$6.2 billion was spent on products related to women's fashion, cosmetics and accessories.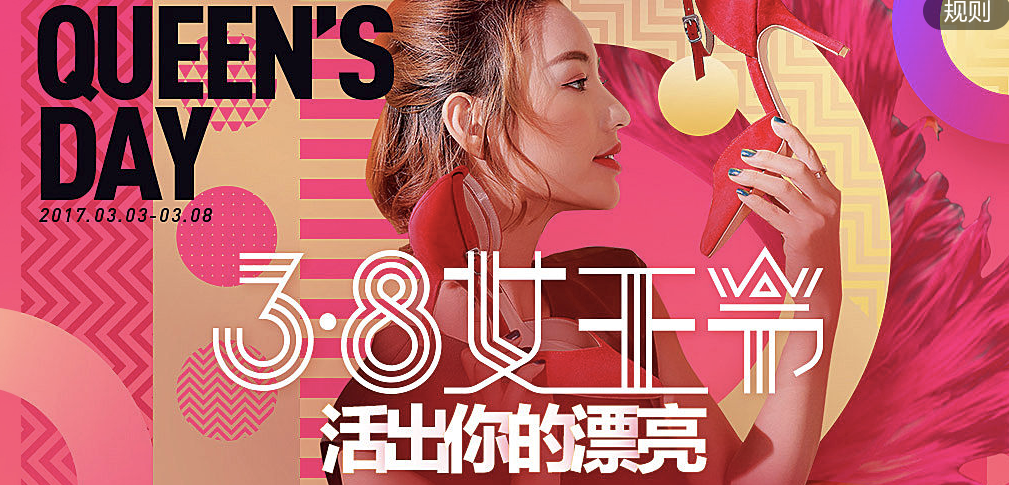 Source: Mashable
4. Mother's Day: 12 May
Traditionally, children keep it simple when gifting their mothers, giving them a flower like a carnation or a lily on Mother's Day. However, there is a growing trend to provide more technological gifts that can make their mother's lives easier.
In the days before this year's Mother's Day, JD.com and Tmall advertised technological products, that have gradually become more accepted by older generations, like smartphones, cleaning robots and smart TVs.
5. Children's Day: 1 June
Children's day has become a day when children expect to receive presents, and naturally marketing for products from the end of May to the first week of June target parents to provide their children and infants with high quality products like kids supplies and infant formula.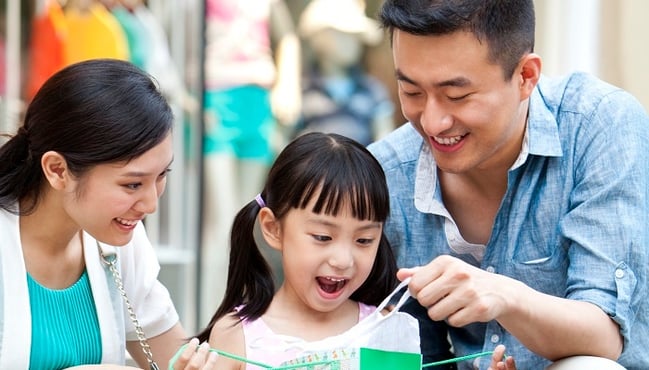 Source: McKinsey China
The day has proved to be a commercial success, with gross sales for Children's Day reaching AU$1 billion for items like toys, board games, children's clothes and shoes across Alibaba platforms.
6. Father's Day: 17 June
Father's Day is not a recognised holiday in China, but obviously has similar sentiments to Mother's Day and this is the case when it comes to gifts as well. An increase in eCommerce gifts once again focus on the latest in affordable technology like smartphones, TVs and computers.
7. School Day Promotion: Mid-August
With the school calendar restarting for students on the 1st of September, the month before is naturally targeted at parents and students looking to get a head-start on the new school year.
This time of the year is another fantastic opportunity for businesses to promote school related products like shoes and stationary for teachers and children alike eager to get back to school.
8. Singles' Day: 11 November
What began as a sort of anti-Valentine's Day, eCommerce giant Alibaba has transformed Singles' Day into China's, and the world's, largest shopping extravaganza. With world-famous celebrities like David Beckham, Nicole Kidman and Pharrell Williams starring in the opening of the event, the ceremony is televised to an audience of 400 million viewers.
The sales frenzy begins as soon as the clock ticks to midnight and every year a new sales record is reached, with revenue three times that Black Friday produced most recently.
Source: Shares Investment
Last year there were 1.48 billion payments processed through Alipay, with sales reaching $1 billion in just three minutes, emphasizing the sheer number of products purchased nationally.
9. Black Friday: 23 November
To continue to ride on the spirit of spending induced by Singles' Day, Chinese retailers have begun to introduce their own version of Black Friday. While not nearly as big as the US equivalent, Black Friday still provides an excellent chance for retailers looking to promote and sell goods that aren't commonly available in China.
Compared to Singles' Day, which features many Chinese domestic brands as well as international brands, Black Friday is more focused on providing buyers with access to imported products from around the world.
With this being the case, it's important to not put all your eggs into the Singles' Day basket, as just two weeks later there's another promotion that may better fit your needs.
10. Christmas and New Year: December - January
The popularity of Christmas has grown considerably in recent years and Chinese cities are now glittering with the holiday spirit in December. China have developed unique traditions like gifting apples as the first character of "apple" and "peace" are the same.
There is still a large market for shopping though and in China, Christmas is not a traditional holiday, being viewed as a fashion festival with luxurious celebrations and romantic occasions.
The New Year festival is not as significant to the Chinese as some other holidays, but the younger generations are starting to show a greater interest in celebrating the New Year's holiday, opening up new opportunities for sales promotions.
11. December 12: 12/12
While 11/11 is boasted by the large brands to be the greatest sales of the day, small and medium businesses regularly miss out on getting their piece of the pie. Alibaba introduced 12/12 so that these smaller online and offline businesses can get their chance to shine, and customers have readily taken to it, with 60 million people visiting an online or physical store in 2016.
With all these different events and festivals available, there's no need to work around the most famous events and ignoring the rest. Instead, cherry-pick the festivals that best align with your brand's message and in doing so, create a stronger bond with your target audience.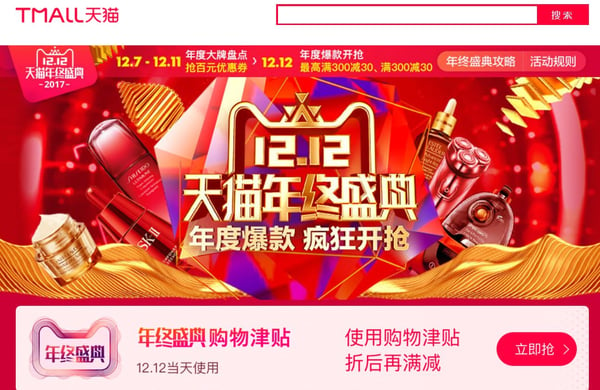 Source: Z International Trading Ltd