Yep, it's nearly that time of year again. Singles' Day – China's biggest shopping festival – is right around the corner. Occurring every year on 11 November (11.11), Chinese consumers continue to defy expectations by smashing the previous year's sales records.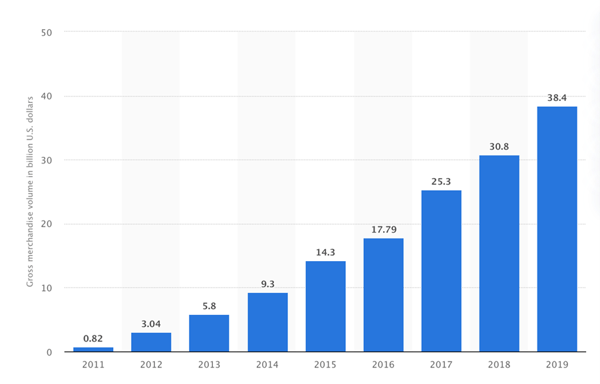 Alibaba's gross merchandise volume (GMV) on Single's Day from 2011 to 2019 (Source: Statista)
Last year was no exception, with Alibaba reporting that sales hit US$1 billion after just 68 seconds, and crossed the US$30 billion mark at 4.31 pm – more than 80 per cent of its US rival Amazon's online sales in the entire last quarter.
But will Singles' Day set yet another record in 2020?
This year, all eyes will be on Singles' Day as a barometer for global economic recovery. In this post, we look at why Singles' Day is a key indicator for global economic heath, and what may happen in several weeks' time.
Why Singles' Day is important to the global economy
Singles' Day is not like other shopping festivals
Unlike other popular Western shopping festivals, such as Amazon Prime Day and Black Friday, Singles' Day is not just about getting the best deals or biggest discounts. Singles' Day is a blockbuster event, chock full of celebrities and stellar entertainment. Last year's event was kicked off by a performance by Taylor Swift, and past Singles' Days have involved celebrities such Mariah Carey, Nicole Kidman, Scarlett Johansson and Pharrell Williams.
Brands will often go all out for Singles' Day, planning many months in advance and creating new and limited-edition products specifically for the festival. For example, this year luxury brand Dior, which typically only sells perfumes and skincare products on Tmall, will be releasing a rare capsule collection exclusively for Singles' Day, featuring accessories, a lambskin vanity bag with canework motifs, and Esperella shoes. Similarly, Nike will be dropping special edition Air Jordans with a floral motif, aimed at their female clientele.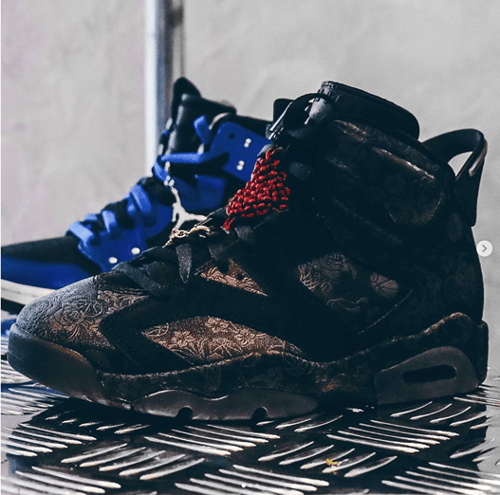 Singles' Day extends far beyond China's borders
Singles' Day has become such a monumental event that it extends far beyond China's borders. Last Singles' Day, according to Alibaba, over 2000 Australian brands were selling their goods through Tmall and Tmall Global, making Australia the fourth-ranked country selling into China, behind Japan, the US and South Korea.
And Australians aren't just sellers – they are also Singles' Day consumers. While around 65% of clicks in last year's festival were from China, you may be surprised to learn that 6.4% – or around 3.2 million clicks – came from Australia, making them the second-biggest source of consumers behind China.
Singles' Day is therefore not just an opportunity for Australian brands to expand their market reach in China, but it's a chance to boost domestic sales too. (It also doesn't hurt that Singles' Day occurs very close to the local online shopping festival ClickFrenzy, giving retailers twice the opportunity to maximise sales.) A robust Singles' Day performance could mean dividends for many international businesses as well as local Chinese ones – again, another positive sign for the global economy.
Singles' Day is particularly targeted at the affluent middle class
Unlike most major economies, whose annual GDP growth rates are expected to be negative, China is in fact on track to achieve an annual growth rate of 2–3%. This is in part thanks to the purchasing power of its affluent middle class, who make up around 500 to 700 million of the population. This urban-based group of consumers has managed to sustain their demand for domestic goods and services, as well as imports from around the world, helping to keep the economy afloat.
This is at least in part a result of China's post-COVID-19 recovery policies, which have mainly targeted this demographic. Earlier this year, the government issued 19 billion RMB worth of consumption coupons to stimulate online shopping in China.
Singles' Day has long been seen as emblematic of the retail power of China's middle class. If this year's festival breaks another sales record, that will be a resounding signal that China's economy is well on its way to recovery.
China's economy is inextricably linked to the global economy
As a growing superpower, China's economic fortunes are inextricably tied to those of other nations.
During the GFC, for example, China was Australia's largest two-way trading partner, accounting for 13% of total trade in 2007. It was partly because of these strong trade ties that Australia was able to recover from the GFC much faster than other countries.
Over ten years on, these trade links have only become stronger. In 2018-19, two-way trade with China surged past A$230 billion, well over double the volume of trade with Australia's second-ranked trading partner, Japan (AU$88.5 billion). Nearly 40% of Australian exports now go to China and one fifth of imports are from China.
Trade has also become more diversified. During the GFC, trade was largely centred around intermediate products like iron ore, minerals, fuels, and agricultural produce. Today, China's middle-class consumers have become Australia's top market for high-quality consumer products such as food, beauty and health products, as well as services like healthcare, tourism and education.
It is these sorts of high-quality consumer products – in huge demand by the affluent middle class – that Singles' Day is all about. As such, a strong Singles' Day performance could be a welcome sign for those economies that have strong trade links with China.
So what's likely to happen?

At this stage, all signs seem favourable that Singles' Day will yet again exceed its previous record.
China did quite well coming out of the pandemic, stopping GDP growth from further contracting below the 6.8% drop during the first quarter of 2020 and managing a successful turnaround of 3.2% GDP growth for the second quarter. China's economic stimulation policies also seem to be working well – earlier this month, for example, around 640 million people travelled in China during Golden Week, many no doubt taking advantage of their consumption coupons. The fact that, despite this mass movement, China was able to avoid a large outbreak of coronavirus will only serve to increase consumer confidence.
There's also precedent for a strong Singles' Day – during the 618 shopping festival (on 18 June), Alibaba and JD.com handled a record $136.51 billion in sales. JD.com said their transaction volume (the total value of all orders for products and services placed on the platform, regardless of whether the goods are sold, delivered or returned) totalled 262.2 billion RMB, compared to 201.5 billion RMB the previous year. Meanwhile Alibaba said their gross merchandising value (GMV) was 698.2 billion RMB – over twice the GMV of 268.4 billion RMB achieved on Singles' Day the previous year.
These indicators show Chinese consumer confidence is strong, particularly among the middle class, which bodes well for the recovery of China's economy, and by extension the health of the global economy.