Creating a Chinese website that is localised for the target market is a fantastic start to set your business up for success in China.
The trouble is that many businesses have adopted a set and forget mentality when it comes to their website instead of constantly working to improve the site and increase the overall volume and quality of the website traffic. The result? A year or two after launching the website, it's still not adding to your bottom line in a meaningful way.
If you want to prevent your Chinese website from falling into this trap, it's vital to shift gears and think of your Chinese digital presence as an asset that will deliver greater returns the more you invest in its continuous improvement and upkeep to increase the volume and the quality of your website traffic.
Best ways to increase Chinese website traffic
There are 7 key marketing tactics that will help you to increase your Chinese website traffic. We have listed both organic and paid approaches here to cater for the needs of different budgets:
Content optimisation and backlinking
Create more quality content pages
Promotion on business partner websites
Feature Chinese website URL on all marketing materials
Engage in search engine marketing (SEM)
Advertise on WeChat
Work with Key Opinion Leaders (KOLs)

Content optimisation and backlinking
Optimising your website for Chinese search engines needs to be a central part of your digital marketing initiatives to increase your relevant traffic. In fact, 90% of Chinese consumers say that their purchasing decisions are influenced by search.
While the finer details of search engine optimisation can seem a little bit technical at first, it's worth spending some time getting your head around the key tactics that will help you get a higher ranking for your website. Not only is search marketing a cost-effective way to get your business or brand in front of the right people, it will also increase your relevant website traffic consistently and long-term – especially compared to paid efforts where the traffic drops off as soon as the budget runs out.
One of the best organic approaches to increase website traffic is through web content optimisation. But it is not just about plugging specific keywords into your page content and hoping that Baidu will rank your page higher on search results.
Here are some of the tactics you should consider:
Optimise your meta tags
Baidu tends to pay close attention to meta tags. As a general guideline, your title tag, meta description, alt tag and H1 tag should include the main focus keyword for the respective page. If you are unsure about how to identify the best keywords for your Chinese website, you may find this blog post on China SEO keyword strategy useful.
Focus on obtaining backlinks
Baidu considers the number of backlinks (links from third party sites to your website) as an important ranking factor. In the world of search engine optimisation, backlinks are comparable to a reference on your CV: they signal quality and trustworthiness. To rank highly on Chinese search engine result pages (SERP), try to attract as many high-quality and relevant links to your site as possible.
An easy way to get your first backlink to your Chinese website is simply to make sure you're linking to it from your English/main website.

Another often overlooked quick-win on the back-linking front is to ask your Chinese business partners (e.g. distributors, partner university or agents) for a link exchange. In China, it's common practice to link to partner sites in the footer. Since most businesses are hesitant to direct traffic away from their website by linking to partner sites, it's usually best to propose a link exchange which makes the transaction mutually beneficial.
As a general rule the more incoming links you have the higher your website will rank, and this effort will further increase with the quality and authority of the linking website.
Other common – but also slightly more involved - link building tactics include contributing to blogging platforms such as Sina or Sohu.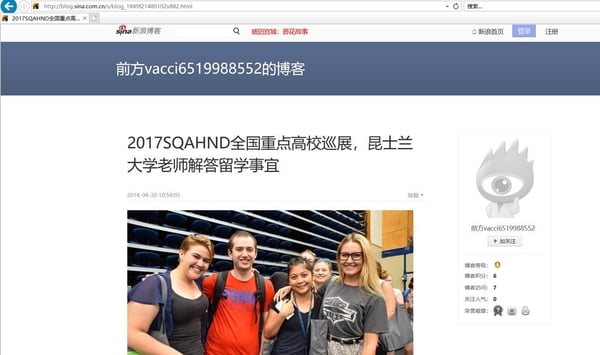 We have written a more detailed post on SEO link building in China which offers some useful tips if you are up for a deep dive into the matter.
Create more quality content pages
Content volume is a huge factor when it comes to search engine ranking. While building a mini-site for your China marketing is a great start, you need to continue to add new relevant content to your website.
The equation is simple: the more content you have available, the more long-tailed keywords you will be able to deploy – which in turn will increase your organic search traffic.
Long-tailed keywords are more specific and often less competitive keyword phrases, allowing you to target a niche demographic.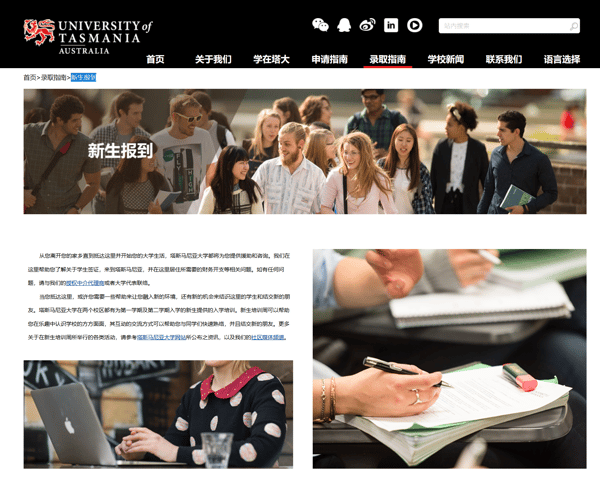 For example, universities should consider adding more relevant and high-quality content pages to their existing website such as course pages and school news. Over time, Baidu will identity the website as a destination for that particular subject area – which will boost their content in SERP and help potential international students to easily find them.
For consumer products such as cosmetic and supplement brands it's best to focus on creating content for keywords that support the product or overall company offering, for instance by writing about the health benefit of a certain active ingredient or the significance of a geographic region for a plant-based product.
Since building SEO authority does take time, it's best to focus the creation of new content pages on evergreen topics that will deliver long-term benefits rather than seasonal events such as Single's Day campaigns which are better suited for paid campaigns and social media activities.
Another thing to note is that Baidu favours newer content. This means you should consider publishing unique and fresh content on a regular basis if you can manage the higher frequency. A content calendar can help you manage your publishing schedule effectively.
Promotion on business partner websites
Working on long-term partnerships will pay off in many ways when looking to do business in China – and it can also be an effective way to drive more qualified traffic to your Chinese website that goes beyond the backlinking strategy previously mentioned.
Business partners in China are ideal for cross-promotional campaigns as there tends to be an overlap in target audiences.
For this type of promotion to be effective, it's usually best to design a dedicated campaign offering exclusive deals or limited edition products to your business partner's customers for a limited time.
Your business partner can then promote this offer via prominent banners on their website, through their social media channels and via eDM in exchange for an incentive such as a commission for every sale made through this campaign.
Feature Chinese website URL on all marketing materials
Driving relevant traffic to your website goes beyond the realm of the digital. You should ensure that your Chinese website URL link (or QR code) is featured in all offline marketing materials from brochures to business cards to presentation decks.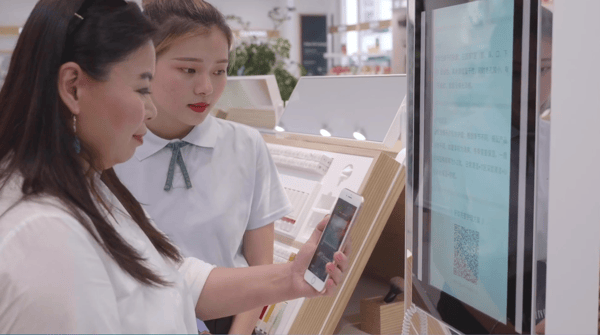 Source: Innisfree and Tmall team up for new beauty shopping experience via Retail in Asia
Engage in search engine marketing (SEM)
Search engine marketing (SEM) in China is another way to generate traffic to your website. The quality of the traffic is higher when compared to WeChat or even video ads. While it is an effective to reach your target audience, it can also be quite expensive, starting from about $8000 for a campaign. You will also need a business license and proof of ownership of your website.
That's why we usually recommend leveraging SEM only for very particular promotions such as an ecommerce campaign or a special event, for example, when drumming up interest for your university's open day event.
There are different types of paid search ads on Baidu, brand zone ads (like the Nike example shown below) and regular keyword ad. Both ad types will appear above the organic results on the search engine ranking page (SERP).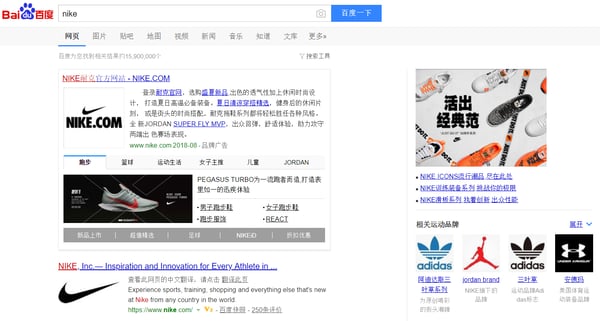 Advertise on WeChat
With WeChat's growing user base and popularity, WeChat advertising is a great channel to drive traffic to your Chinese website via a paid approach. It has over 1 billion monthly active user base, a growth of 12% from Q4 2016.
You can choose banner ads which appear at the bottom of WeChat Official Account articles or moment ads which appear within the user's newsfeed. Both of them have their pros and cons, and both can be used to generate brand awareness. It is best to choose an ad format based on your business needs.
For example, banner advertising is a good option for generating traffic to a webpage because the fee model can be based on CPC (cost per click), so you will only pay for what's actually delivering the desired result. On the other hand, moments advertising is a better choice if you are looking to build brand awareness or grow your WeChat followers.

Moments ads also typically work better for brands with visually attractive brand assets such as inspirational brand video or popular brand ambassador (e.g. luxury brands).
Work with Key Opinion Leaders (KOLs)
KOLs are a great way to get your brand out there and can indirectly contribute to an increase in traffic to your website through an overall increase in brand awareness. Some smaller KOLs may even be willing to share a direct link to your website with a specific target audience. However, it's more common for KOLs to write a post on their own WeChat or Weibo account that talks about your product in an authentic way.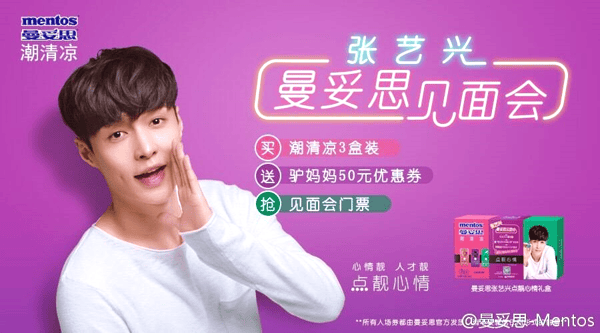 KOLs exist in every niche market. For instance, there are diversified KOLs who have usually come to fame online and tend to be highly entertaining. Celebrity KOLs work a lot in cooperation with brands while industry KOLs share their professional or in-depth knowledge on subjects such as fashion, technology and much more. Community KOLs have built a highly engaged follower base around a specific theme.
It is important to select the right KOL for your business – one that is well-aligned to your brand image, values and target market. If chosen wisely, a KOL campaign can have positive long-term on your website's organic traffic because it increases overall awareness for your brand with your target market.