With the globe still in the grips of the COVID-19 pandemic, universities all over the world are continuing to deal with the fallout of plummeting international student enrolment numbers and the challenges of pivoting to online learning.
Those universities who have been nimble enough to adapt quickly, however, have already started to reap the benefits and proven they can cushion themselves from the worst effects of the virus.
One such university is Rutgers University, based in New Jersey, USA. With incredible foresight and an agile team, they were able to set up the ROSE Initiative in the space of just a few months, allowing Rutgers students to commence their degree in China with a program combining in-person and online learning.
I recently had the privilege of speaking to Rutgers' Vice President for Global Affairs, Eric Garfunkel, who helped conceive of the ROSE Initiative along with his team at Rutgers Global. With a successful career as a professor of chemistry and physics, as well as a strong working knowledge of both the US and Chinese academic systems, Garfunkel's wealth of experience was instrumental in the success of the Rose Initiative.
We spoke about what challenges he faced in getting such a complex initiative off the ground so quickly, and how he overcame those challenges.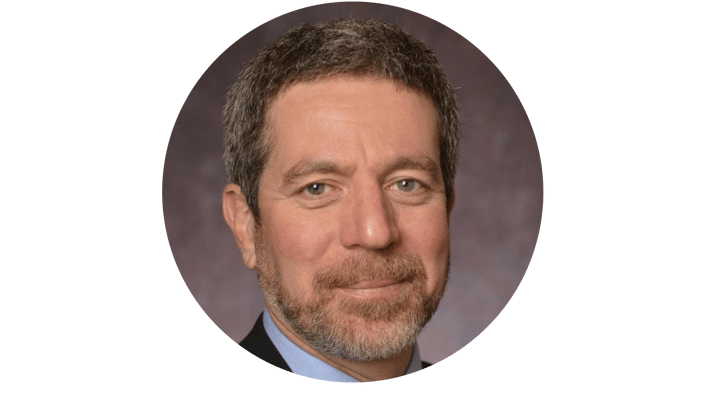 Eric Garfunkel
What is the ROSE initiative?
The Rutgers Overseas Semester Experience (ROSE) Initiative was first conceived by the forward-looking team at Rutgers Global in March 2020, in response to long-term travel restrictions being advised during the early days of the coronavirus pandemic. This future-focused thinking enabled the ROSE Initiative to be up and running by the end of August, just a few short months later, with over 400 students immediately enrolled in the program for the fall semester of 2020.
The initiative provides the opportunity for Rutgers University first-year undergraduate students from China to study at partner universities in China, receiving both in-person and remote instruction. The ROSE program is taking place at Peking University's Guanghua School of Management in Beijing; East China Normal University in Shanghai, in partnership with CIEE (Council on International Education Exchange); and South China University of Technology in Guangzhou.
At each ROSE site, students enrol in an average of two on-campus in-person classes taught by Chinese faculty teaching Rutgers designed curricula, in English, using Rutgers' syllabi, along with other classes taught online by Rutgers professors in New Jersey. The program enables students to interact with classmates in person in China, as well as virtually in online sessions with classmates in New Jersey, to create a unified and integrated experience.
What challenges were faced in establishing the initiative?
The ROSE initiative was established and brought to life within a matter of months by Garfunkel and his small, committed team, who expertly negotiated their way through a great many obstacles while navigating academic bureaucracies in both the US and China.
Just imagine the difficulties of dealing with two very different countries, each with their own systems and cultures, ever-evolving academic accreditation processes, differing health and safety protocols, and financial challenges, all set against a backdrop of a never-ending political theatre and deepening fear sweeping across much of the public. No mean feat.
Here are just some of the challenges they faced:
Getting internal buy-in
With a huge undertaking such as this, with lots at stake, it can be difficult to get the necessary buy-in from higher-ups in order to begin, let alone succeed.
"One of the biggest challenges, believe it or not, was getting our own university to believe that we could pull this off," says Garfunkel. "There are so many cases where people have tried to pull off big initiatives outside of the country, and they ended up losing face, a fair amount of money, and enormous amounts of time setting up programs that eventually failed for a number of reasons. So they had to both trust in us and work with us to bring these programs to life."
Having the support of Deans and other administrators in the university was crucial to getting such a complex project off the ground successfully.
Accreditation
With vastly different systems of accreditation in both China and the US, this was another hurdle that the ROSE Initiative team had to overcome in order to ensure that the students would receive the proper credit for the courses they were taking -- particularly in the USA, where there has been quite a bit of resistance to online courses being recognised.
As Garfunkel explains: "Because these were arranged with well-established highly-ranked "985" Chinese universities, or in one case a university in conjunction with CIEE, a study abroad provider … they took care of the accreditation and legal issues on the Chinese side that might otherwise have been problematic.
"On the US side, in our region we work with what's called the Middle States [Association of Colleges and Schools] accreditation agency, and we did have to go to them and explain the program. Once we explained to them that the academic program would use all Rutgers curricula and syllabi they approved of our proposal, and they have remained quite flexible for hybrid (in person plus online) programs, which might otherwise not have been allowed were it not for the pandemic."
Course tailoring
When putting together a program like ROSE, it was essential to select a small set of in-person courses carefully to ensure there was not only adequate student demand for such programs to make the endeavour worthwhile, but also that those courses would work well if taught in-person in China.
"In our case," says Garfunkel, "a large fraction of the students that come from China are either in STEM [Science, Technology, Engineering and Mathematics] fields or, broadly, business. So we focused for the most part on STEM courses -- math, chemistry, physics, statistics and so on."
"We decided these fields would be relatively easy to teach over there and that we could easily find high quality professors [to teach in-person classes in these subject areas]."
"We added in one or two social science and humanities courses at two of the sites so that students who would be majoring in those fields would have some appropriate in-person course options but, in the end, it was very important to offer mostly STEM and business courses, because those would be most appropriate for the larger cohort."
Health and safety concerns
In the midst of a pandemic, it's no surprise health and safety would be a major concern.
"[Parents] were all still, at that time, extremely worried about health and safety. But by June, when students were deciding whether to join the program, or participate fully online, it was clear that the Chinese universities were going to be extremely rigorous with COVID-19 protocols."
"Each of our Chinese partner institutions talked to the parents about what they were going to do to support the students and what measures they would be taking: what fraction of the classes would be online or in person, what social distancing and masking rules would be in place, what contact tracing and testing would be done, etc. And with that knowledge, the parents' worries died down, as did the COVID-19 worries of Rutgers administration."
Student administration and welfare
It's not just courses that have to be organised and implemented, but also the support structure around the courses that help students complete their studies -- and in some places like China, where some of these support structures have to be set up almost from scratch, that can be especially difficult.
Says Garfunkel: "In addition to academic advisors, we had to hire, mental health professionals, and they don't really have that as a normal thing in China, but we required it."
"There were lots of logistical issues regarding things like dining, health and how we could keep to US standards on student affairs issues. How do we address students who have an academic problem or have committed personal misconduct?"
"It's actually easier for graduate students than undergraduates, because with undergraduates, these kids are coming out of the family and home for the first time each with a different level of maturity, so we needed to have residence hall directors. That concept is not so familiar in China, but we required it."
Timing
Even things like when semesters start and finish in each country can pose problems in terms of organisation, as Garfunkel revealed.
"Calendaring has been a massive problem in planning for the spring semester. In the fall, it was okay, we could match the academic calendars up reasonably well, but in the spring the Chinese universities don't start until after Chinese New Year. There is an overlap of 9-10 weeks, but there's a month before that overlap period when the US classes start, and five weeks after the US classes finish when they continue to teach in China. So there's timing issues like that that have to be worked out and we just plough through them until we work them out and reach an agreement on the best possible educational experience for the students."
"More than teachers in front of students"
This is only a small window into the challenges faced by the ROSE Initiative team, and gives some insight into the amount of work that goes into setting up a program like this. It's easy to see why such a program normally takes up to two years to get off the ground, making it all the more impressive that the ROSE team managed the feat in just five months.
Even for someone like Garfunkel, who has had a long academic career on both the teaching and administrative side of universities, the challenges were significant.
"The biggest thing that I learned about was all of the things that go on in addition to the classroom experience -- now I appreciate the academic infrastructure that it's needed in universities around the world."
"You know, people sometimes complain about bloated bureaucracies, but when you have to do it yourself, then you finally understand all the behind-the-scenes work. Running a university is so much more than just teachers in front of students."
"So it was a big lesson and a humbling experience for me and our team addressing all of the hassles."
It's also important to note the amount of risk involved in an initiative like this, where things can fall through in a moment's notice: "It was really 60-70 hours a week for the whole team for the three months prior -- and the whole initiative could have failed if the schools would have closed down in China because of COVID-19."
How were these challenges overcome?
So just how did the ROSE team pull it off? It boiled down to several key factors:
Having the right team
One major factor in the team's success was having experienced people both at Rutgers and on the ground in China to help coordinate and facilitate.
Says Garfunkel: "I know the Chinese academic ecosystem moderately well, but more importantly I had a Chinese office with native Chinese people who know the system extremely well. Between our Chinese staff, an American guy who had spent seven years doing a PhD in China and myself, we had the right team to be able to pull this off. If we had half as many people, it would have been close to impossible [to do so]."
"You don't do it unless you have good partners and a good local team who know the Chinese academic ecosystem quite well; you definitely need to have people both on the ground in China and also on the US side."
Building strong partnerships
Another important factor was the strong partnerships Rutgers had developed with institutions within China. Thanks to this groundwork that had been laid in the years prior, they were able to lean on those relationships to bring these programs to fruition.
"Rutgers had over 300 active global partnerships with other schools at the beginning of the pandemic, including many in China" says Garfunkel. "I would say two-thirds were research and professorial partnerships, and one third were student-exchange partnerships. We do have a very strong 30-year relationship with South China University of Technology and some relationship with the other schools we finally chose, so there were some [established] connections, but we also had to build new ones."
"Although we had many relationships and connections with people who knew the Chinese academic scene quite well, this was a whole new initiative and we almost had to start from scratch. It did help having some trust and knowledge of each other ahead of time, and the many Zoom and WeChat calls over the late spring and summer also helped greatly."
Reaching out to alumni
One valuable resource for the ROSE initiative was the network of Rutgers alumni in China, who are already well versed at straddling both the Chinese and American education systems.
"Actually, we ended up using some alumni to teach and to be our staff in [the ROSE program]," says Garfunkel. "Of the 15 staff that were hired, more than half were former Rutgers students, so that was very useful."
As Garfunkel notes, a university's alumni network is often an undervalued and underutilised resource, but establishing and maintaining strong connections with alumni can pay dividends down the track, in several different ways.
"We have close to 2,000 alumni in China; they have been very helpful for this program and actually for many of our programs. For example, we run internships in China and we reach out to our alumni network to help us with that, as well as other kinds of initiatives. We try to meet with them at least once a year; for example, we had a very enjoyable and productive event for 100 alumni in Shanghai in the fall of 2019, and we try to do similar events yearly in each of the big cities in China, Hong Kong and Singapore."
What have the results of the ROSE initiative been like?
In addition to providing a better academic experience than can't be achieved with a fully online program, one of the main aims behind the initiative was to reduce the student dropout rate or "melt", and the program certainly achieved this.
"There were many positive things about the program -- providing a support network for students and avoiding the total Zoom fatigue by students in online courses -- that were greatly appreciated by the students," says Garfunkel. "Of the 400 [students undertaking the program], over 80 per cent will come back to the program in the second semester. In fact, we even have other students who wanted to join the program in the second semester who did not participate in the first semester."
So successful has the program been than Rutgers is currently investigating how to make it a permanent part of their offerings.
"Overall, I think it worked out extremely well for Rutgers, to the point where we want this kind of program to have a life after COVID wanes and we're in serious discussions about how to do that. We think [hybrid programs like ROSE are] something that's going to be part of the new normal. It is a question of which parts of that go forward. But definitely the landscape two years from now will look quite different than it looked before the pandemic."
Ready for the new normal?
As Rutgers has shown, those universities that are able to pivot quickly put themselves in the best position to weather major shake-ups. Those still looking to "ride it out" may do well to heed Garfunkel's words about the landscape of education permanently changing due to the pandemic.