Background
IEAA had gathered almost 150 higher education professionals from across Australia plus some agencies and agents too. The convenors asked Vijay Solanki, CMO at (Asia software & services for student recruitment)
Sinorbis to:
Share a presentation on Asia Digital Marketing covering:
Student trends

Key channels

Policy & governance
2. Follow up with a workshop on Asia digital marketing which tackled the following questions:
What are your key Asian country priorities and why?

What are your key needs and challenges when it comes to Asia?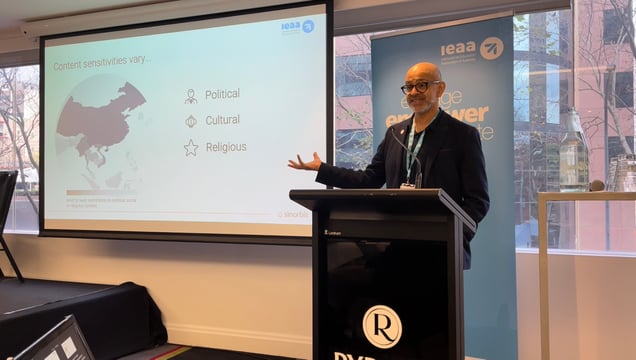 Process
A workshop with flip charts and discussion at every table was facilitated. There were 15 participating tables. The notes from every table were summarised into the following:
Headlines
China, India, Vietnam and Nepal are the key countries of focus.

The second tier include the Philippines, Thailand, Japan, Bangladesh, Pakistan, Indonesia and
Bhutan.

Content that is efficiently tailored & localised is a key need and challenge.

Planning and executing the right channels for each Asian country is also a key need and challenge.

Other needs and challenges include resource management, policy & governance, budget and how to work more effectively with agents.

Some mention was also made of technology but that will be the subject of a separate summary.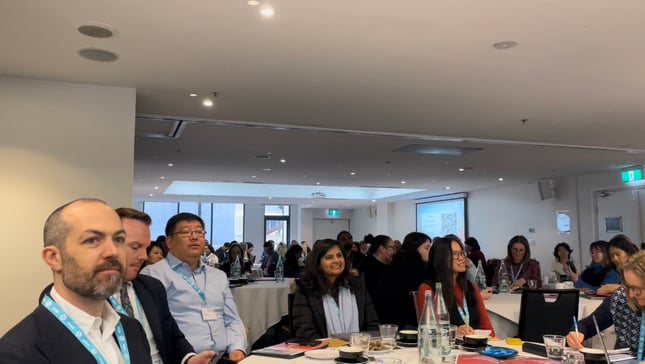 Priority countries for Asia
Three key themes stood out -
Volume of students
Diversity of students
Quality of students
For this community, China is still critical. There is a strong understanding of China and how to engage Chinese students. You simply have to look at the latest Chinese student visa numbers for Australia which is bigger than pre-Covid numbers. The challenge is engaging & recruiting Chinese students more efficiently and with more transparency.

India continues to grow and became a bigger focus during Covid. Nepal has been an important source of students for Australia. Vietnam has evolved into an important country. One of the workshop groups even referred to the high percentage of investment into education by Vietnamese parents.

Australia and New Zealand are unique globally with their access and connection with Asian countries. The growth of secondary Asian countries referenced will continue for ANZ institutions.

Another question was how to target students in different regions and cities within key countries?
Content
This was the biggest theme for the conference workshop attendees. It was referenced by most of the groups. Content was seen as both important and complex. The challenge is tailoring content for every country with what is usually limited resource. The content also needs to be localised for different student profiles in each country.

Localisation of content is also a key need. This is understood to be the local language, culturally appropriate and in line with local policy and governance. The other key questions around content is ensuring that it works. Making sure it engages the prospective student and leads to an action.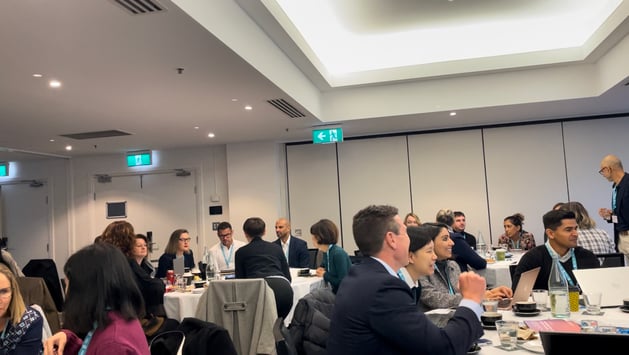 Channels
The conference attendees were aware that the digital channels in Asia are different. So how do you choose the right channels within each country? Then how do you best deploy your content within that channel. That might be WeChat in China and WhatsApp in India or Zalo in Vietnam.

In addition to channels, some groups made reference to comms especially how to engage students vs parents. Also how to create, shape and manage the messages being used in channels
Resources & Budget
Most groups were feeling the pressure of being asked to do more with less. Most teams were also struggling with budget. Budget was seen as resources, agencies and the cost of agents. Especially as the big countries in Asia have bounced back ie., China and India.
There were also questions around better processes and more integrated supporting technologies.
Policy, Governance and Compliance
Those universities experienced with China had some awareness of some of the strict advertising policies for China. Understanding of policies across Asia was seen to be very challenging with so many countries to cover in usually quite small teams in marketing.
In summary, the universities at the conference were passionate about Asia growth but were keen to navigate the enablers of growth that we outline above. This is an initial summary of findings.
Feel free to download our Asia Atlas guide for insights and guidance on channels, content, and policy in Asia student recruitment.