If you're one of those people who like clockwork forgets Valentine's Day every year and is forced to spend the day panic-buying last-minute gifts, spare a thought for Chinese couples, who don't just have one Valentine's Day to remember, but five. There is the Western Valentine's Day on 14 February, 520 on 20 May (sometimes called the 'Chinese internet Valentine's Day), and the traditional Lantern and Shangsi festivals.
Another traditional Valentine's Day is the Qixi Festival, which falls on the seventh day of the seventh lunar month, which this year was on 14 August.
If you haven't heard about the Qixi Festival, well, it's kind of a big deal. Read on to find out what it is, and why brands targeting the Chinese market should care about it.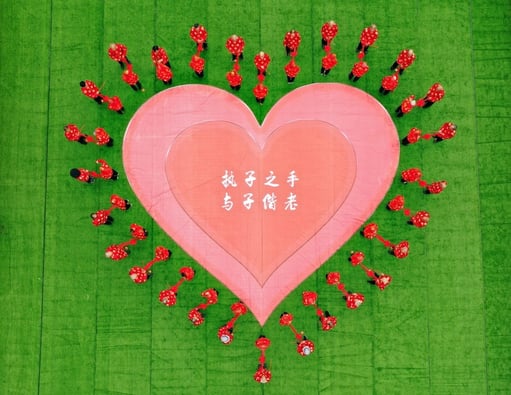 What is the Qixi Festival?
The Qixi Festival – also known as the Double Seventh Festival or Chinese Valentine's Day – is a traditional holiday that dates back 2000 years to the Han dynasty.
The legend behind the Qixi Festival, like all great love stories, revolves around two star-crossed lovers: Zhinhu, a weaver girl and daughter of a powerful goddess, symbolised by the star Vega, and Niulang, a humble cowherd, symbolised by the star Altair.
Niulang and Zhinhu fell in love and got married, eventually giving birth to a boy and a girl. But when Zhinhu's mother discovered her daughter had married a mere mortal, she brought her back to heaven and cast a river between heaven and earth – the Milky Way – to separate the lovers. The magpies on earth, however, felt sorry for the lovers' plight, so once a year they fly up to the heavens and form a bridge over the Milky Way, so that the lovers may be together for a single night – the seventh day of the seventh lunar month.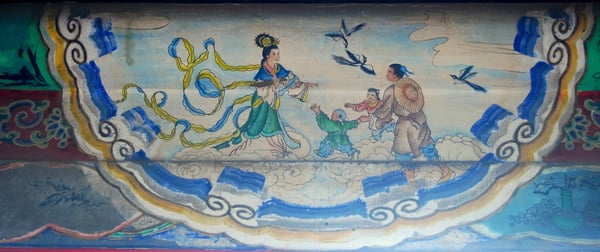 Niulang and Zhinhu meeting on the bridge of magpies, as depicted in the Summer Palace of Beijing.
This romantic story perhaps holds even greater poignancy now, as many couples grapple with being unable to see each other due to the coronavirus pandemic.
Why should brands care about the Qixi Festival
Outside of Chinese New Year, the Qixi Festival is one of the biggest sales-driving Chinese holidays of the year for luxury brands, even more so than Singles Day, according to Danielle Bailey, managing vice president at Gartner. And it continues to gain popularity. On Alibaba's two major e-commerce platforms Tmall and Taobao, sales of Qixi gifts increased by almost 120 per cent compared to the previous year, in the week before the festival.
According to China Internet Watch, ahead of this year's Qixi, home goods, outdoor and luxury products, and chocolate and candy saw sales increase by 20–30% YoY. Coveted imported items included jewellery and handbags, while mid- to high-end cosmetics also proved popular, particularly in lower-tier cities.
This year, we could also see the coronavirus effect on sales, with sales of red wine and imported steak increasing on the eve of Qixi, according to data from JD's Yihaodian store. This suggests more couples opted for a romantic dinner at home rather than going out to a restaurant. The number of intercity orders for flowers also rose by 30% YoY across the country.
The Qixi Festival, therefore, can be another key ecommerce festival for brands to mark in their calendars, providing a great opportunity to build brand awareness, cultivate relationships with consumers and drive conversions.
Qixi Festival marketing campaigns hits and misses
Hit: Prada
With their campaign 'The Modern Tale', Prada celebrated Qixi with an exclusive range of men's and women's items, narrated through a modern retelling of the Qixi legend. The campaign's film follows two lead characters in parallel as they progress on their journeys through their respective worlds, eventually reuniting at the end, just as the star-crossed lovers in the traditional folk story.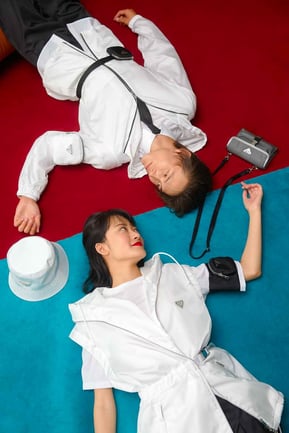 This shows how much resonance a campaign can have if it stays true to the traditions and sentiments behind a holiday, yet at the same time brings a modern twist to appeal to young trendy consumers.
Miss: Balenciaga
Balenciaga is a fashion brand with an edge, and as such its campaigns can often push the boundaries with its quirky and wacky visuals. This year's Qixi campaign was no exception, with Balenciaga incorporating the "Too Cool" aesthetic favoured by some Gen-Zers, with deliberately employs ironically gaudy designs that toy with society's concept of ugliness.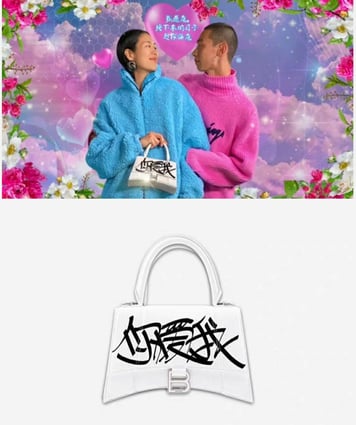 Unfortunately, this concept was lost on many Chinese consumers, with the campaign sparking outrage, with many calling the limited-edition handbags and adverts "tasteless" and even "insulting". "Balenciaga's Qixi limited-edition releases can't get any gaudier," said one commentator. "Does the designer think that China's fashion scene is still stuck in the 2000s?"
"Balenciaga's mistake was mainly a mistake in style and aesthetic," said Yanyan Froud, regional vice president of ForwardPMX, who focuses on APAC. "The brand used an approach that may have landed well with certain younger Gen Zers, and while it was certainly well-intentioned, when it came to targeting a larger base of Chinese consumers on this traditional festival, the 'traditional' was missed. What it proves is just how critical it is for international brands — even the luxury brands that are loved and celebrated by Chinese consumers — to understand the culture and create something that's respectful of local nuances."
Hit: Gucci
To celebrate Qixi, Gucci released limited-edition products made from an entirely new print. Featuring stylised apples created by two interlocking G's, the design draws inspiration from the phrase "the apple of my eye" as well as the forbidden fruit from the Garden of Eden. The limited-edition items, which include handbags, small leather goods, accessories, and shoes, are available on Gucci's official site, its WeChat Mini Program, and in selected boutiques.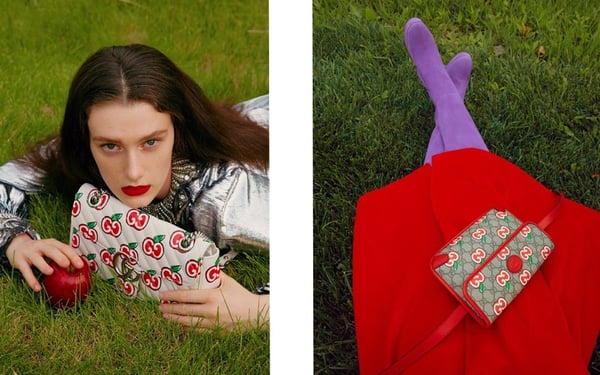 To drive both online and offline traffic and stimulate user-generated content, Gucci initiated a competition encouraging users to take selfies in front of stores and wall advertisements and post them with the hashtag #GucciQixi, for a chance to win a prize. As of August 12, this hashtag had reached 126,000 views on Little Red Book, and over 400 million impressions on Weibo.
Miss: Dolce & Gabbana
On August 19, Dolce & Gabbana launched a Weibo ad campaign featuring two virtual avatars to promote the brand's pop-up store for Qixi. The two avatars were both female, though Dolce & Gabbana insisted they were not romantically linked, saying that Qixi could also be about spending time with "good friends". This, however, was a fundamental misunderstanding of the holiday, which is solely about romantic partners.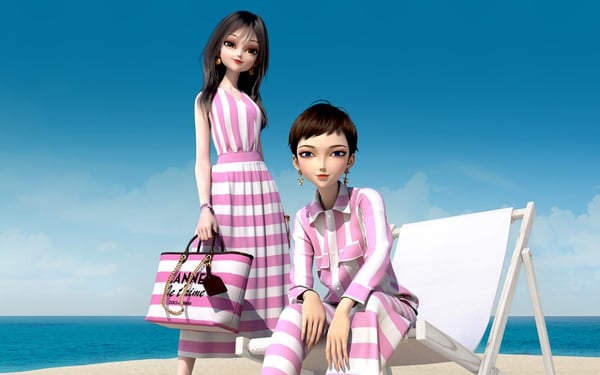 Many commentators were also reminded of the brand's previous snafu in 2018, when its "DG Loves China" campaign, which showed a Chinese model attempting to eat Italian foods like spaghetti, pizza and cannoli with chopsticks, was accused of promoting outdated stereotypes. This shows just how costly cultural missteps made by brands can be, and how difficult it can be to repair your reputation once it's been tainted.
Qixi Festival marketing tips for brands
So how can brands capitalise on this important holiday? Here are a few tips for marketers wanting to create an effective Qixi Festival marketing campaign for China:
Create limited-edition products: Chinese consumers respond strongly to exclusive and limited-edition products that have been designed specifically for Qixi. Just make sure your products are thoughtfully designed and respectful of cultural nuances, to avoid consumer backlash.
Work with KOLs: With many brands vying for attention during this time, working with KOLs can be a good way to cut through the noise and reach consumers.
Encourage user-generated content: As Gucci's campaign has shown, a campaign that incentivises user-generated content, perhaps with a chance to win a prize or a small discount, can really help drive impressions and spread awareness across social media.
Create a WeChat mini program or store:

While offline activities are back on the cards in China, as the virus remains suppressed and life slowly returns to normal, many consumers are still opting to stay in and shop from home. Consider a fun interactive game that user will want to share, or a beautifully designed store illustrated with gorgeous Chinese Valentine's Day imagery.
The Qixi Festival is a key event on the Chinese calendar, and it should be a key event on your marketing calendar too. Sinorbis can make sure you're prepared for next year's festival by creating and optimising your digital presence in China.