Recently, we asked eight industry experts for their 3 biggest lessons on doing business in China. Their answers were fascinating and insightful, covering everything from strategy, marketing, negotiating, building relationships and even having the right frame of mind.
Want to avoid the missteps of those that have gone before? Be sure to heed the advice of these industry experts who have learned from their mistakes, achieved success in China, and helped others do the same.
Before we get into their responses, let's meet our panel of experts.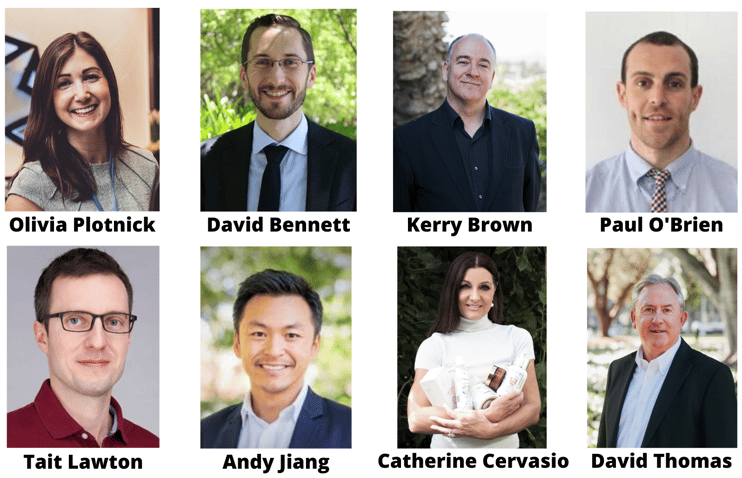 Olivia Plotnick is a WeChat and China marketing specialist with a passion for creating content that unites communities, builds awareness and drives engagement for individuals and companies. She has managed WeChat accounts for brands in China across different industries and has helped to manage and grow several not-for-profit organisations in Shanghai. After working in agencies, most recently at Ogilvy's Shanghai office, Olivia now runs her own boutique agency helping brands develop strategy and content for social media, specialising in WeChat. Connect to Olivia on LinkedIn.
Kerry Brown is a professor of Chinese Studies and director of the Lau China Institute at King's College, London. He is an Associate of the Asia Pacific Programme at Chatham House, London, an adjunct of the Australia New Zealand School of Government in Melbourne, and the co-editor of the Journal of Current Chinese Affairs, run from the German Institute for Global Affairs in Hamburg. He is also one of the British Council's Leading Lights' for Generation UK, promoting the study of China and Chinese in Britain. Connect to Kerry on LinkedIn.
Paul O'Brien is the chief editor of ChemLinked, the sales director and marketing lead for ChemLinked's Food portal, and a China market access expert with comprehensive knowledge of Chinese trade policy, legislation, regulation and national standards. He has written or contributed to over 4000 publications on the topics of Chinese trade policy, market analysis and regulatory insights, and his LinkedIn profile is China's number-one profile for the food sector. Connect to Paul on LinkedIn. Connect to Paul on LinkedIn.
Catherine Cervasio is the founder of Aromababy, a pioneering skincare brand for mothers and babies, established in 1994. Catherine has been involved in the China market for more than a decade and has been exporting Aromababy to parts of Asia for 20 years. She has presented at forums in several countries, including for the Australia China Business Council, Australia Post, the Victorian Government, Asialink, Alibaba, Melbourne University, ANZ, Austrade, and Women in Global Business, on topics covering women in business, export, entrepreneurship and marketing/growth of a consumer brand. Connect to Catherine on LinkedIn.
David Thomas is president of the Australia China SME Association, publisher of the website China Bites, honorary adviser to the Australia China Economic Trade and Cultural Association (ACETCA), and chair of Australia China Business Week. A passionate and engaging keynote speaker and a strong advocate of business, trade and investment collaboration between Australia and China, he has worked with SMEs from many industry sectors, including retail, professional services, financial services, manufacturing, healthcare, food, tourism, real estate, design and technology, and particularly in environmental protection. Connect to David on LinkedIn.
David Bennett is IP Australia's first intellectual property counsellor to China, based at the Australian Embassy, Beijing. He provides Australians with practical guidance on how to protect their IP in China, and supports Australia's engagement with China on IP policy issues. Connect to David on LinkedIn.
Tait Lawton is the founder of the marketing agency Nanjing Marketing Group, which helps Western companies understand the Chinese market, build their brand and make sales in China. Connect to Tait on LinkedIn.
Andy Jiang is a strategist and speaker who is an expert on China's incredible period of economic transformation – what he calls the "largest economic improvisation program in human history". His previous roles include China general manager for Tourism Australia, mergers and acquisitions adviser for Deloitte and strategy consultant for PWC. Connect to Andy on LinkedIn.
What the experts say about doing business in China
Do your homework
Several of our experts cited the importance of undertaking painstaking research before even considering entering the Chinese market. Some key lessons include "Don't get seduced by impressive numbers", "Appreciate the multifaceted nature of the Chinese market" and "Seek advice, legal and otherwise".
Paul O'Brien: "If I had a dime for every conference I've attended in which presenters start with China economic and market scale data and factoids ... You know the type: '20% of the world's population are fed with just 9% of the worlds arable land ... 20 gillion dollars imported last year and double-digit growth for the last 20 years' etc. If you hear this, your alarm bells should be sounding. Just wait a tic and you'll get the elevator pitch.
"Volume and value data is by no means a reliable surrogate marker to guide the feasibility of a China market access project. In fact, it might often point to sectors you should avoid or at least tread very carefully. Case in point: China's infant formula sector. On paper, its market data (volume and value, year-on-year growth, projections and forecasts etc.) is extremely attractive. On closer inspection, you will find that China has big plans for the sector and implementation of its sector development roadmaps have caused lots of international stakeholders attracted by the shininess of the market data to lose a lot of money.
"If you prise apart China's political rhetoric on this sector and look under the shiny veneer presented by the market scale, factoids and data points, you will find that China is doing its level best to protect its domestic interests. The takeaway from this should be proceed with caution"
"Market entry in China is complicated and multifaceted. You need an appreciation of regulatory compliance strategy, product development strategy, various trade channels, marketing, drivers of consumer purchasing preference and then some. More than this, you need the flexibility and robustness to roll with the punches and respond to rapidly evolving market dynamics."
David Thomas: "China is not one market, it's many markets, each with different characteristics, opportunities and challenges, and the place you start (even if it doesn't end up being the place you finish) should only be decided after doing some proper research and an evaluation of different market entry options. Otherwise, you're just 'hoping for the best' – that isn't the way you would approach a new market in your home country, and it definitely won't work in China!
"Among many other things, your market research should include:
An evaluation of the characteristics of different markets and customer segments
A review of different industry clusters in first- and second-tier cities
An understanding of the regulatory environment which can be different in each province
A competitor analysis, especially in relation to pricing, positioning and messaging
An overlay of your existing preferences, contacts, friends, connections and likely support.
And many more
"Only when you've done the research and you know what you're doing should you start talking to potential clients, partners, investors and/or distributors."
David Bennett: "I've found that Australian companies doing business in China often use poor contracts that fail to protect their interests. Australians should seek legal advice from China-qualified lawyers on all contracts and other legal matters for China. Australian legal counsel can work with Chinese lawyers, or they can get advice directly from a Chinese or international law firm.
"Australians should also observe common sense business practices while in China. This includes due diligence on potential partners and business transactions, and doing proper market research, not just signing up with the first person you meet with. "
Andy Jiang: "Bill Clinton might have once laughed at the idea that the internet could be censored, but the fact remains he won't have access to Facebook and Google when he travels to China. China has created a parallel digital universe which, in some ways, has the potential to lead the rest of the world. Mobile payment is just one example. With the advent of 5G, the consumer marketing landscape in China is undergoing a fundamental shift from images and text to video content. The success of Douyin/Tik Tok is a reflection of that.
"It is important for businesses to understand that China is unique, and always will be, and the China market requires a separate strategy that usually has a shorter application timeframe and more flexible implementation. The strategy would also need to be framed from a Chinese perspective that respects and is grounded in Chinese realities."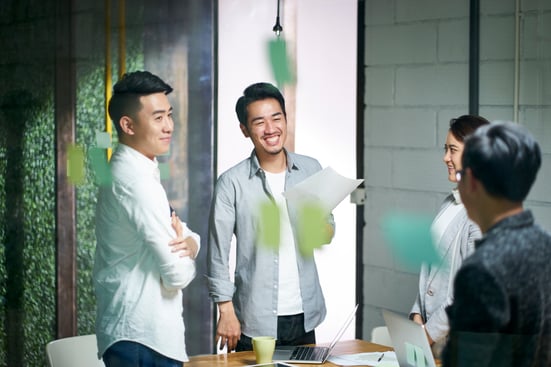 Build strong relationships
Another common theme among our experts was the importance of building strong relationships with local teams and partners, and, where possible, spending time on the ground interacting face to face with them, in order to develop guanxi. That being said, though, the importance of guanxi may be waning as the government looks to stamp out corruption and laws and regulations become more stringent.
Olivia Plotnick: "Some of the biggest mistakes made by foreign brands in China have come from a lack of trust in a local team or partner. It sounds like common sense, but billions are lost each year from leading global brands who choose to ignore advice and/or warnings from a local team, and fail to recognise a potential PR crisis.
"That's why my advice is to trust and empower your local team or partners. I say 'trust and empower' with great emphasis – many brands will find a local partner or hire a team in China, but ultimately decisions will be made by someone sitting in Sydney, London or New York. If you're serious about China, make China decisions in China."
Catherine Cervasio: "You need to invest in the market to understand the market. By this, I mean invest time, invest financially and, importantly, invest in building relationships. It's critical to get on the ground here; unlike in other regions, where export may be possible from afar, when dealing with China it is vital to build those connections with your potential distributors and agents, and this can only be done by spending time together. In a culture that places enormous importance on face-to-face communication and negotiation, you will find that by spending time on the ground with those you wish to do business with, you work to ensure your export plans remain on track. Sure, you'll need to also invest in trade shows and consumer expos; participate in site visits to stores (essential, for example, in my industry); understand consumer buying habits; know your competitors, market trends and more; however, the investment in building solid relationships should be your priority."
David Thomas: "Those of us who do business in China understand that, in order to gain the trust of a Chinese investor, partner or buyer from which a business relationship can flourish, you need to invest in building relationships first before proceeding to any type of deal or transaction. This means that you need to leave the quote, proposal or contract in the drawer, and take your Chinese guests out for lunch, exchange gifts, tell stories and laugh a lot. I refer to this process as 'drinking three cups of tea'. You'll be surprised how old-fashioned relationship-building can lead to real business opportunities if you listen more, talk less and focus on building the relationship rather than the transaction."
Andy Jiang: "When doing business in China, it is always valuable to have a trusted network of personal connections, also known as guanxi. However, the days of using guanxi as that magic fix or shortcut to getting things done are gone. The importance of guanxi, or personal connections, in courting favours and getting things done is diminishing as social transparency and rule of law strengthen in China. For one thing, Xi's ongoing anti-corruption campaign has made government officials much more cautious of using the power of their offices to help out personal connections. Stronger laws and regulations have also made it easier for foreign businesses to find information online and do well in the China market.
"That's not to say relationships aren't important. For example, I use my guanxi network as a credible source of market insights to understand the latest trends in China and help my clients to stay ahead of the curve."
Caveat emptor (let the buyer beware)
There's an inherent risk that comes with negotiating any business deal – but when it comes to negotiating within an unfamiliar culture, the risks multiply. No wonder, then, that many of our experts had warnings about the potential pitfalls when it comes to negotiating in China, and advice about how to get the best deal and protect your own interests.
Catherine Cervasio: "Understanding cultural differences is key. Having some understanding of Chinese culture and the way in which business is conducted can help exporters better navigate the art of negotiation. 'Yes' can mean 'no' (or 'maybe') – and it can also mean 'yes'. While you may not ever be sure of what's being conveyed, possessing some degree of cultural know-how can be advantageous. You may find first-tier cities such as Shanghai and Beijing are more 'western' and open-minded in their business style compared to, for example, tier 3, 4 and beyond, where many have not studied abroad nor had any exposure to foreigners.
"I also recommend those wishing to do business in China learn a few basic words in Mandarin. Not only can this help with communication, but, at the very least, it shows a respect of the Chinese culture and a willingness to learn about the language. If you're lucky, you may even get a smile, which always helps to break the ice in a formal setting."
Kerry Brown: "Be very aware that in negotiating with China, in a strange way you are simply entering into a huge project of China negotiating with itself. Negotiating in China seems to be an organic, multi-dimensional, multi-vocal process, sometimes undertaken just for the hell of it. Prepare for the theatricality, performance and drama of this, and know how much time it might take up, and how frustrating it might seem. And unless you really know what you want to achieve, and what it will look like when you actually get there, perhaps simply not engaging at all is the best option.
"If you do decide to engage, know your own red lines, and be wary of people pushing you beyond them and asking for things that you don't want to give, or, even worse, don't have the capacity to give. There seems to be no inhibition in China for asking for the impossible, just for the hell of it.
"And remember, negotiation in China, 99 per cent of the time, is fleeing! Exit strategies are necessary before even taking the first step. One day this might change – but not any time soon!"
Paul O'Brien: "The first thing I advise people to do is get away from the idea of going to China to make money. First, you need to find a way to line the pockets of someone Chinese, and you better be extremely careful about who that is. Once you've figured out a way to make someone Chinese money, your next step is to ensure your own interests are sufficiently protected.
"From my experience in Chinese business contracts, oversights and loopholes are seen as stupidity on the part of the person making the deal and stupidity is simply punished. Similar to buying a house, the onus is on you to carefully inspect all elements of the contract, have it overseen by a legal expert, do some due diligence on the seller and make sure the deal is equitable enough and the contract strong enough that cutting you out would simply be counterproductive to all parties. Then cross your fingers and hope for the best!"
David Bennett: "Protecting intellectual property should be a top priority for anyone doing business in China. In my role at the Australian Embassy in Beijing, I've learnt several lessons that all Australians can benefit from.
"One important lesson is that Australians who intend to do business in China should register their IP rights in China as early as possible. IP rights are territorial, so an Australian patent, trademark or design provides no protection in China. Australians need to apply to register their IP rights in any territory they want to be protected in. If people delay registering trademarks in China, they risk hijackers registering their trademarks, obstructing their market entry, and seeking a payout. An Australian trademark or patent attorney can help register trademarks, patents and designs in China and other overseas markets.
"For more on how to protect IP in China, see IP Australia's extensive practical resources at ipaustralia.gov.au/china."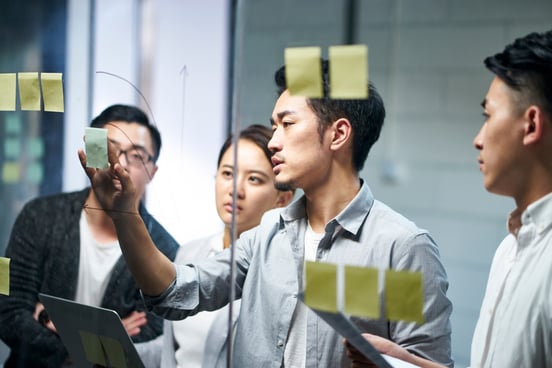 On marketing in China
Unsurprisingly, several of our experts had key marketing insights, including how to get the most out of WeChat, the importance of omnichannel marketing and ways to engage Chinese millennials.
Tait Lawton: "Chinese marketing should be treated as a thing of its own, not an extension of the marketing a company does in its home country. Our most successful projects are ones in which we have more control over many aspects of marketing in China – localisation, social, websites, search marketing, etc.
"This is not what most Western marketing managers want to hear, in my experience. That being said, a core concept of marketing is to listen to customers, understand them and then provide them with what they want."
Olivia Plotnick: "By now, most businesses outside of China have heard about WeChat and its widespread usage among Chinese consumers, but this awareness doesn't equate to understanding. As a brand, entering China with the mindset that all you need to do is open up a WeChat Official Accounts, and voilà — you'll get followers and make sales — will leave you with your time and budget thrown down the drain. WeChat should not be thought of as your channel for discovery, but rather as a channel to engage and build a relationship with followers who have come into contact with your brand either offline or through another platform.
"It is also important to acknowledge the shift in WeChat from a communication app to a utility app. After their launch in 2017, mini programs have become widely adapted by users and brands alike. Mini programs offer brands the opportunity to provide a service, solve problems and most importantly gain visibility through sharing. Mini programs can be used by B2B brands to offer a simplified service or by B2C brands as an ecommerce platform.
"That being said, WeChat isn't the be-all and end-all. With all the hype surrounding China's super apps, it can be easy to think that the most important real estate in China is online, but this would be wrong. Omnichannel marketing isn't just hype, it's a necessity in China. Consumers are looking for experiences that can merge real life with the convenience of purchasing online. Don't discount the power of pop-ups or brick-and-mortar locations in China."
Andy Jiang: "Chinese millennial consumers are definitively among the most sophisticated consumers in the world, and you need to find innovative and smart ways to engage with them.
"Chinese millennials are big spenders. They grew up as the only child in the family (and therefore have access to the family wealth), and have not experienced an economic recession in their lifetime. They shop with the same level of confidence as China in its role of becoming a global superpower. However, this does not mean that they are willing to pay more than the inherent value of a product. The daigou, or personal shopper, industry was created by Chinese millennials arbitraging price differentials of imported products between source countries and China. This can often distort the actual sales performance of brands between domestic and export markets, especially in countries where a large Chinese community resides.
"Although influencer marketing is one of the most important ways of reaching Chinese millennials, not all influencers/key opinion leaders (KOLs) are real. Some have questionable user engagement data. My advice to clients is get to know the influencers before hiring them, and speak to other brands who have worked with them in the past."
Go in with the right frame of mind
While preparation is key, even the most diligent won't be ready for everything China has to throw at them. That's why our experts noted the importance of being patient and having a degree of flexibility. And sometimes, you just have to take a leap of faith.
Catherine Cervasio: "You'll need patience. Lots of it. Rarely does anything happen quickly in China. You will need to spend lots of time talking, negotiating and building those all-important relationships. And even then, nothing may eventuate. Be prepared for complex import regulations which may hinder access to the market. Once you have any regulatory barriers figured out, they are still subject to change, which means you either need to engage the services of an expert or go through the entire process and work it out again yourself."
David Thomas: "As a guest in their country, and a foreigner who doesn't speak their language, you are basically prey to the dynamic and changing environment around you and, despite your normal instincts and judgement, you would do best to relax, take a deep breath and go with the flow. To do otherwise is to show a weakness that will not go down well with your hosts who are desperately trying to please you.
"I am not saying this is easy (if I had a dollar for every time plans have changed at short notice, for no apparent reason, and I've wanted to walk out, scream and/or get on the next flight home ...), but I've come to realise over many years that a willingness to take a leap of faith is an inevitable, essential and necessary aspect of achieving success in China."