As important as Christmas is to Western consumers, the Chinese Lunar New Year is like Christmas on steroids. According to China UnionPay, last year Chinese consumers spent 462 billion yuan (over 94 billion Australian dollars) during the Lunar New Year holiday, a figure that was a year-on-year increase of a whopping 48.1%.

So it makes sense, of course, that businesses would want to leverage this highly lucrative holiday in order to build brand awareness, cultivate a relationship with customers and drive conversions – no doubt you will already have ideas in the works for this year's year of the dog, which kicks off on February 16.

But the days of simply making things red and gold, and mindlessly slapping a zodiac symbol on the product or on marketing collateral, are long gone. Chinese consumers are more discerning than ever, and the last thing you want is for your marketing campaign to be the subject of widespread mockery.

To help you make the most of this crucial time of year, and help you avoid costly cultural missteps, here are 5 creative Chinese New Year marketing ideas:

1. Allude to zodiac symbolism in a creative and respectful way


2. Showcase the values and traditions of the holiday
3. Create a social media campaign that encourages user-generated content
4. Drive user interaction with gamification
5. Get creative with imagery used in marketing campaigns


Allude to zodiac symbolism in a creative and respectful way
In previous years, luxury brands have come out with a slew of limited-edition products for Chinese New Year, whose sloppy appropriation of cultural symbols have been widely panned. This year has been no exception.
Here's just two of the products that have received less-than-stellar reviews.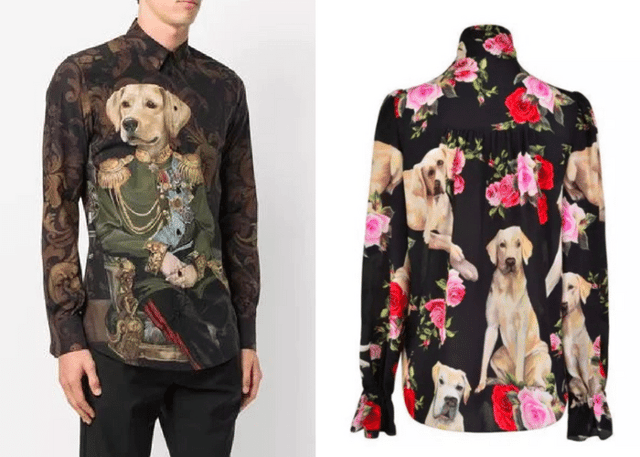 "These shirts will be perfect to wear when I go visit my farmer relatives in the countryside!" said one commentator in response to this rather gaudy effort from Dolce and Gabbana.
Is it a dog? Is it a koala? Who can say when it comes to this Gucci bag. "It's so ridiculous looking that at least it will keep you laughing all year," one blogger joked.
This is not to say, however, that zodiac symbols should be avoided at all costs. Campaigns that incorporate them in a way that is tasteful, and that shows an innate understanding of the culture and traditions, are appreciated by Chinese consumers.
One example is this touching ad by Paramount Property, in which a man recounts what his grandfather taught him about Chinese New Year to his daughter. Here, the allusions to roosters are a little more subtle and natural, such as in the shadow the boy creates on the wall, or the rooster on the teapot and teacup. The ad also touches on the cultural significance behind the rooster, as well as the important family traditions that surround the holiday, such as sharing food with family and showing respect to elders. This shows a keen understanding and cultural sensitivity, while simultaneously tapping into the audience's emotions, thereby ensuring strong brand retention.
Showcase the values and traditions of the holiday
The Chinese Lunar New Year is not just about unfettered spending. It's also about travelling home to be with loved ones, getting back to our roots, and sharing our wealth with others who might be less fortunate than us. This is the perfect opportunity, therefore, for you, as a brand, to show what values you champion, and to connect with your customers on a deeper level.
One example of a campaign that did this well was the 'Kongsi Home Project', a campaign that was co-developed by creative agency Ensemble and telecommunications company Maxis, and ran in Malaysia. In this campaign, consumers were able to donate to a charity that builds homes for underprivileged families simply by shopping on certain online platforms, giving them an easy way to be altruistic at a time of year when people are thinking about others, while also garnering some goodwill for Maxis and the shopping platforms involved.
Create a social media campaign that encourages user-generated content
In a landscape where there are over 889 million highly active WeChat users, engaging them on social media seems like a no-brainer. In 2017, we also saw micro-videos and live streaming become huge trends in China, and we only expect this trend to continue to grow. So why not tap into users' love for creating their own content?
One campaign that did this beautifully was Tiger Beer's #SayItWithTiger campaign, which featured short videos of global celebrities, like basketballer Chris Bosh and model Emily Ratajkowski, reciting a traditional New Year's greeting, followed by an invitation to users to submit their own 15-second videos. In just 5 days, the campaign received more than a million likes and shares worldwide.
You could also tap into existing social media trends. Last year, for example, there was a widespread trend of young people returning to their rural hometowns from urban centres for Lunar New Year, and posting pictures contrasting images of themselves before and after coming home. This alludes to a sense of pride in their "humble" backgrounds, as well as perhaps a desire to live a simpler life and embrace old traditions. While this was not a marketing campaign by any means, it serves as an example of the type of social media campaigns that might appeal to young users in particular.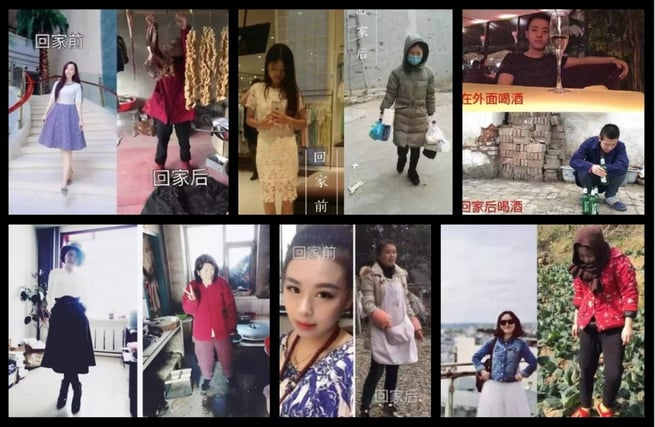 Drive user interaction with gamification
Games are a great way to drive user interaction (after all, who of us has not wasted several hours playing Candy Crush?), and Chinese New Year and the iconography connected with it make it perfect fodder for a fun and visually appealing game.
Last year, for example, we came across a WeChat HTML5 game that involved helping a chicken jump from lantern to lantern.
Another interesting example of gamification in action was the mobile phone app by Blippar, which uses augmented reality technology. The phone's camera scans the world around you and reveals surprises like games, animations and deals (think Pokémon Go). For the 2016 Lunar New Year, Blippar created custom, physical red packets for users to give to their friends and family. And, sure, lots of brands do this. But there was a twist – when the packet was scanned using the app, it revealed a fortune based on the person's date of birth. This was a really fun way to get users involved, and also had the added bonus of encouraging people who hadn't already downloaded the app to do so.
Get creative with imagery used in marketing campaigns
While red and gold are still intimately connected with Chinese Lunar New Year, consumers are starting to get fatigued by the onslaught of marketing and advertisements with red and gold splashed all over it. If the imagery and colour scheme are not used thoughtfully, it runs the risk of making your marketing collateral unmemorable, or, even worse, completely jarring, if they don't fit with your company's branding.
This was exactly what luxury brand Longchamp discovered. While they had had great success with their 'year of the horse'– inspired merchandise, which if course fit their branding perfectly, their 'year of the rooster' handbag did not go over quite so well. In fact, users found it completely off-putting.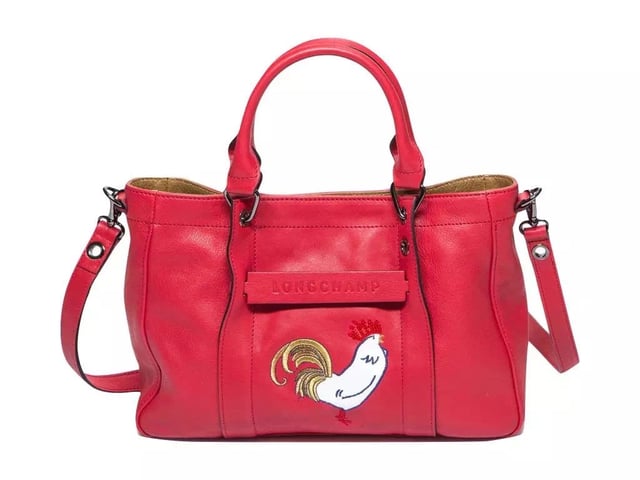 So think outside the box when it comes to creating your marketing collateral, while also ensuring you stay faithful to your brand.
One example of a company who did this well is Tiger – and, yes, this is from the same #SayItWithTiger campaign.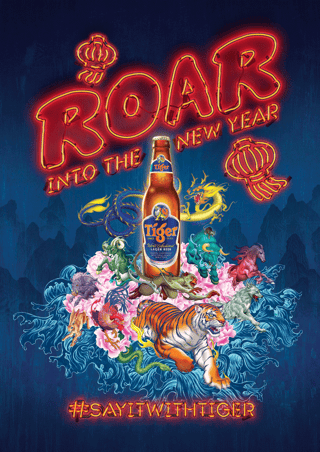 While they have incorporated the colour red, they've given it a modern twist by making it look like a neon sign. The dominant colour, meanwhile, is a navy blue, to fit with their branding. The tiger has also been prominently featured, again, to fit with their branding, even though the campaign was run in 2016, the year of the monkey.
We hope that these ideas will help you think creatively about your upcoming Chinese New Year marketing campaigns, and save you from any potential embarrassment.