Investment bank Moelis Australia has worked to build a strong presence with mainland Chinese investors ever since its establishment in 2009.
Analyst Jack Chen said, "Growing our business presence in China has been a key part of our growth strategy." However, creating a digital presence that could be accessed by internet users in mainland China and that was adapted to local needs and preferences, took a little while to get right.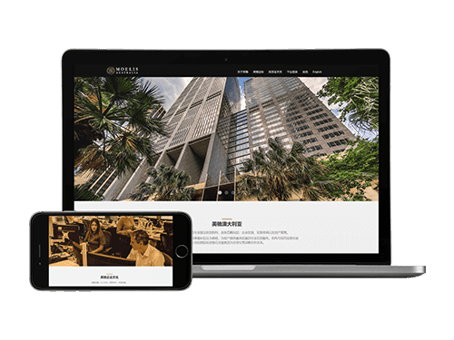 "We have been working on our web and social media presence in China since the inception of our company", said Mr Chen. "What we didn't realise was that our website performance in mainland China was actually quite poor."
"Working with Sinorbis highlighted to us how much of a challenge connectivity in China is for international websites." The hosting location, domain extension and integrations with commonly used Western tools such as Google Analytics, YouTube and Facebook are all factors that contribute to poor website loading time in mainland China.
To ensure that their Chinese-language website could be accessed by prospects and clients in mainland China, Moelis decided to build and publish a refreshed version on the Sinorbis platform. "Sinorbis' integrated solution and unique hosting environment allowed us to build our digital presence in China on much more solid foundations", explained Mr Chen.
"We were also really pleased with how easy the Sinorbis platform made it easy for us to create a website with layouts and UX features that appeal to Chinese users. But launching our new China website was just the first step. Now we're working closely with the Sinorbis team to boost Moelis' SEO on one of China's largest search engines." he continued.
Noting the results of the ongoing improvements, Mr Chen said "There is a huge difference. We can already see from third-party servers that our visibility, connectivity and usability to Chinese users is much better than before," said Mr Chen. Speaking on next steps for Moelis' growth into China, Mr Chen noted, "At the end of the day, we can't rest on our laurels. There's a lot to look forward to in strengthening our business and digital presence in China."